DogeCoin has surged more than 30% within minutes after Twitter replaced the social media giant's familiar blue bird logo with the meme token's Shiba Inu dog logo. The cryptocurrency's price skyrocketed to 11 cents from 8 cents after the logo change, which marks the highest value that DOGE has achieved since December, according to CoinDesk data.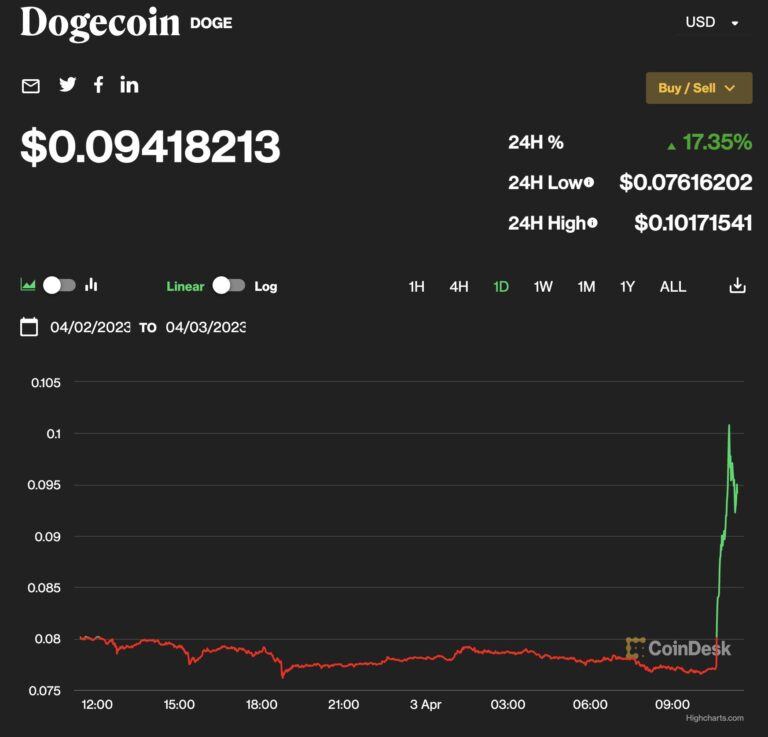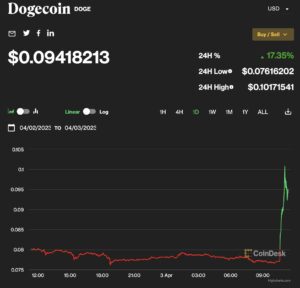 ---
This surge comes as no surprise to many, given that Twitter's CEO has shown himself to be a fan of the meme coin. Elon Musk has frequently endorsed DOGE, even suggesting that it may offer better payment functionality than Bitcoin (BTC). The billionaire tech entrepreneur has been known to influence DOGE's price with his tweets, causing sudden price jumps and crashes. A similar jump was also seen after Musk's Twitter deal.
Furthermore, in January, Financial Times reported that Twitter was designing a system to allow payments through the platform, and Musk expressed his interest in adding cryptocurrencies to the mix. Though he wanted Twitter to prioritize fiat currencies, this story greatly boosted DOGE's price.
With all these factors in play, it's no wonder that DogeCoin has once again made headlines in the cryptocurrency world. Only time will tell how long this trend will continue and what other surprises DOGE has in store for us.