Apple has announced upgraded versions of its popular 24-inch iMac all-in-one desktop computer featuring the company's latest M3 chip. The new M3-powered iMacs deliver significant performance and capability improvements while retaining the same stunningly slim design. However, there's no groundbreaking change since the announcement of the thinnest iMac.
The highlight of the new iMacs is the M3 chip, which replaces the previous M1 chip. The new M3 chips also power the latest 2023 M3 MacBook Pro released along with the iMac. The M3 provides up to 2x faster overall CPU performance versus the prior generation according to Apple. It enables much improved speeds for everyday tasks, content creation workflows, and graphics-intensive activities like gaming.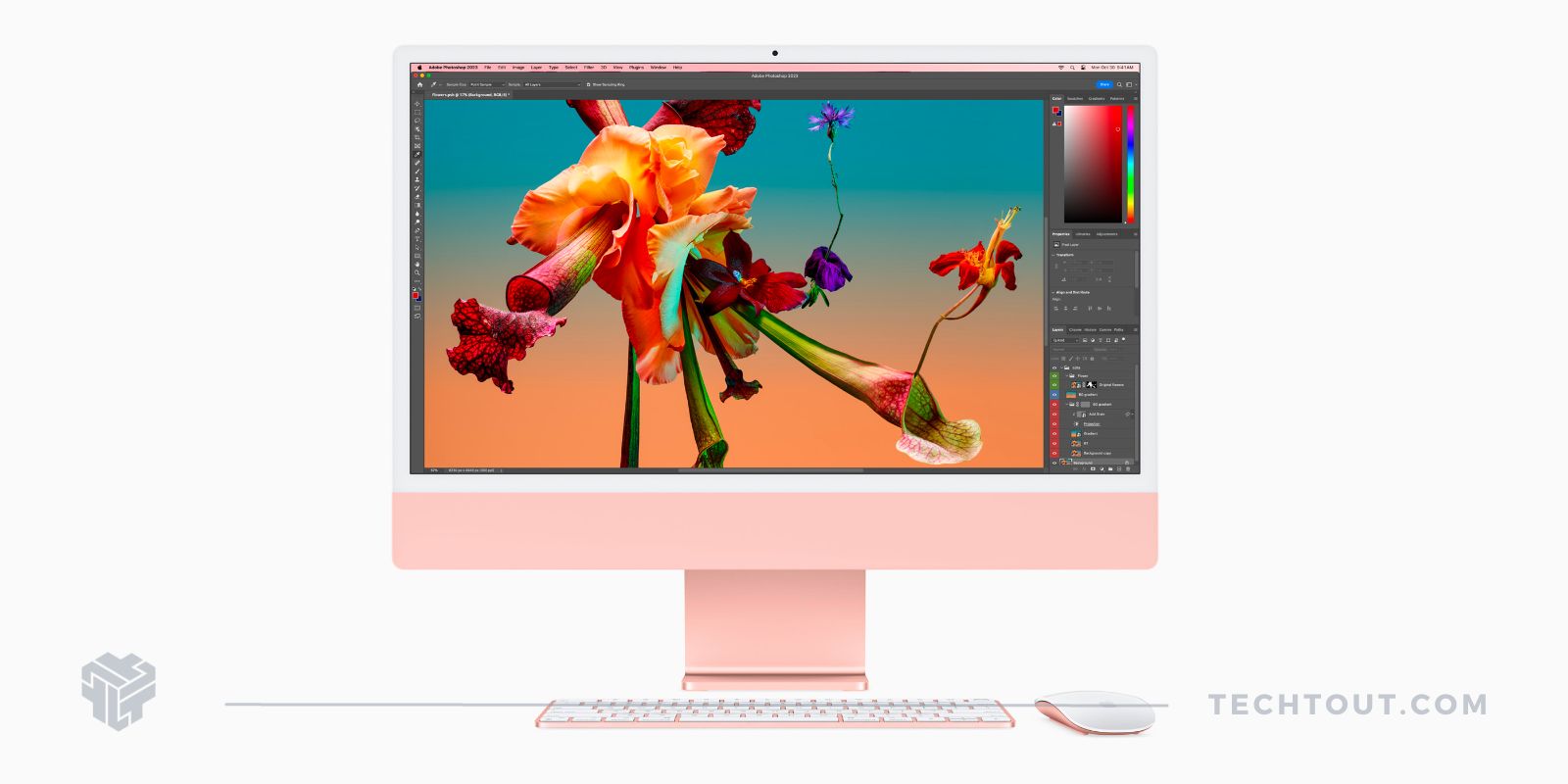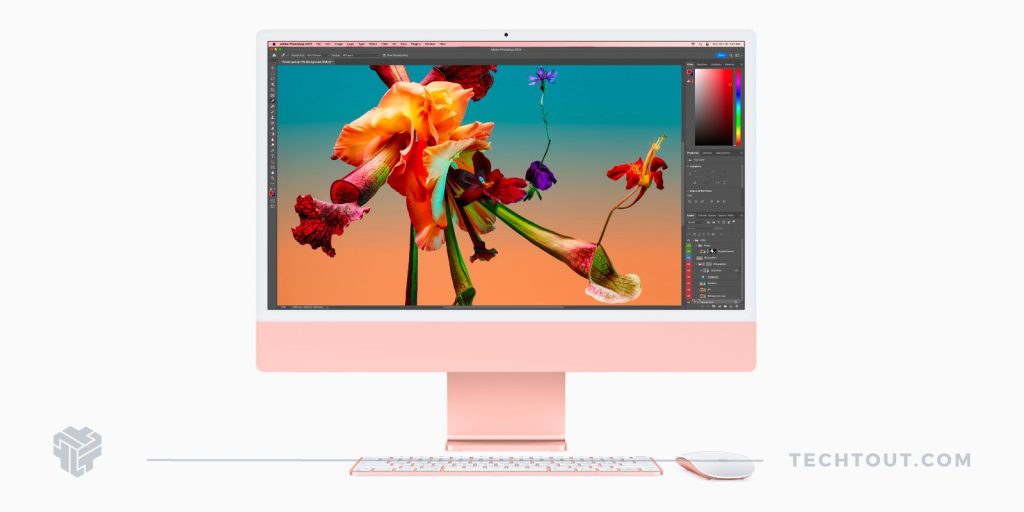 For creatives, Apple says the M3's faster performance allows editing up to 12 streams of 4K video simultaneously, 3x more than before. It also enables up to 2x faster video editing in apps like Final Cut Pro and Adobe Premiere. Photo processing speeds also see up to 2x improvements in editors like Adobe Photoshop.
The M3 chip brings some new graphical capabilities as well, including support for ray tracing and improved mesh shading. This unlocks more realistic in-game lighting and reflections for the first time on the iMac.
While performance has improved by leaps, the new iMac retains the same remarkably slim profile. It measures just 11.5mm thick across the entire chassis. Users can choose from seven different vibrant colors including new options like yellow, orange, and purple.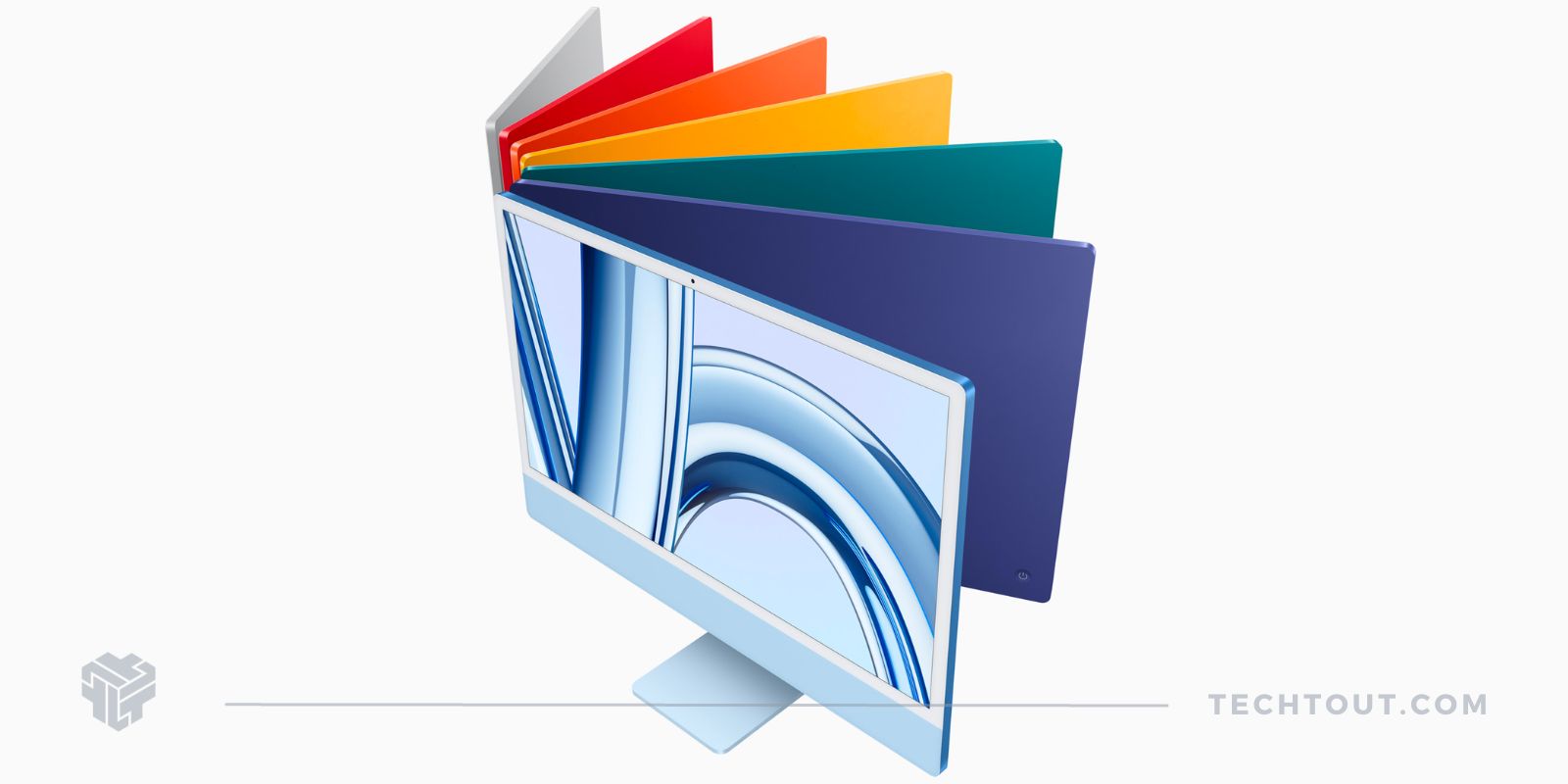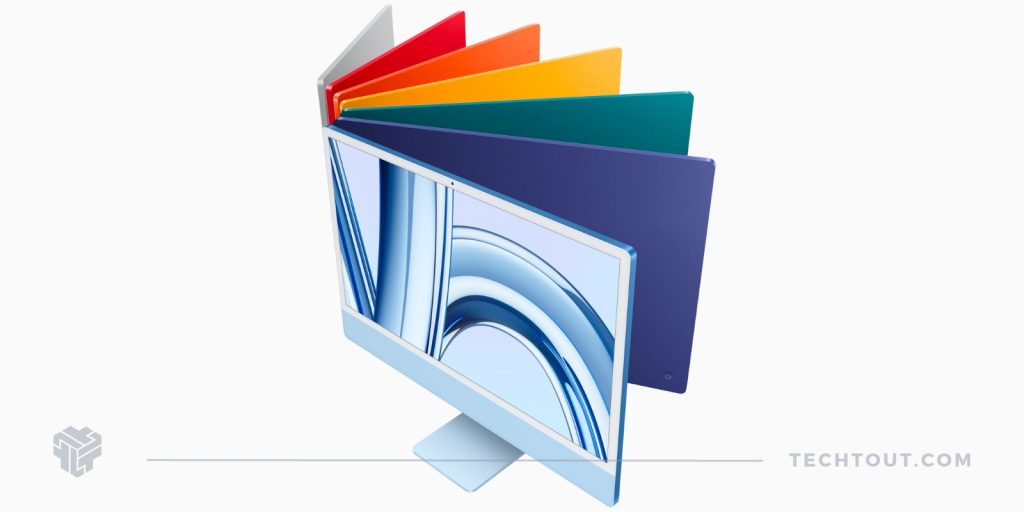 The external design remains unchanged. The 24-inch 4.5K Retina display offers a sharp visualization experience with up to 500 nits brightness and over a billion colors. It's all encased in Apple's signature sleek all-in-one form with minimal bezels.
Other key features consist of a 1080p FaceTime HD camera, a six-speaker sound system, studio-quality mics, and the latest wireless connectivity with Wi-Fi 6 and Bluetooth 5.3. The ports include up to four USB-C/Thunderbolt ports and two standard USB 3 ports plus a headphone jack.
Comparing the new M3 iMac vs the previous gen M1 iMac:
| Spec | New M3 iMac | M1 iMac |
| --- | --- | --- |
| Chip | M3 (8-core CPU, up to 10-core GPU) | M1 (8-core CPU, 8-core GPU) |
| Performance | Up to 2x faster | – |
| Memory | Up to 24GB | Up to 16GB |
| Display | 24-inch 4.5K Retina | 24-inch 4.5K Retina |
| Design | 11.5 mm thin | 11.5 mm thin |
In terms of price and availability, the new M3 iMac starts at $1,299 and is available to order now on Apple.com with deliveries expected in early November. Given the major speed improvements, the M3 iMac presents an excellent upgrade option for existing Mac users still on Intel-based models.
What's in the iMac box?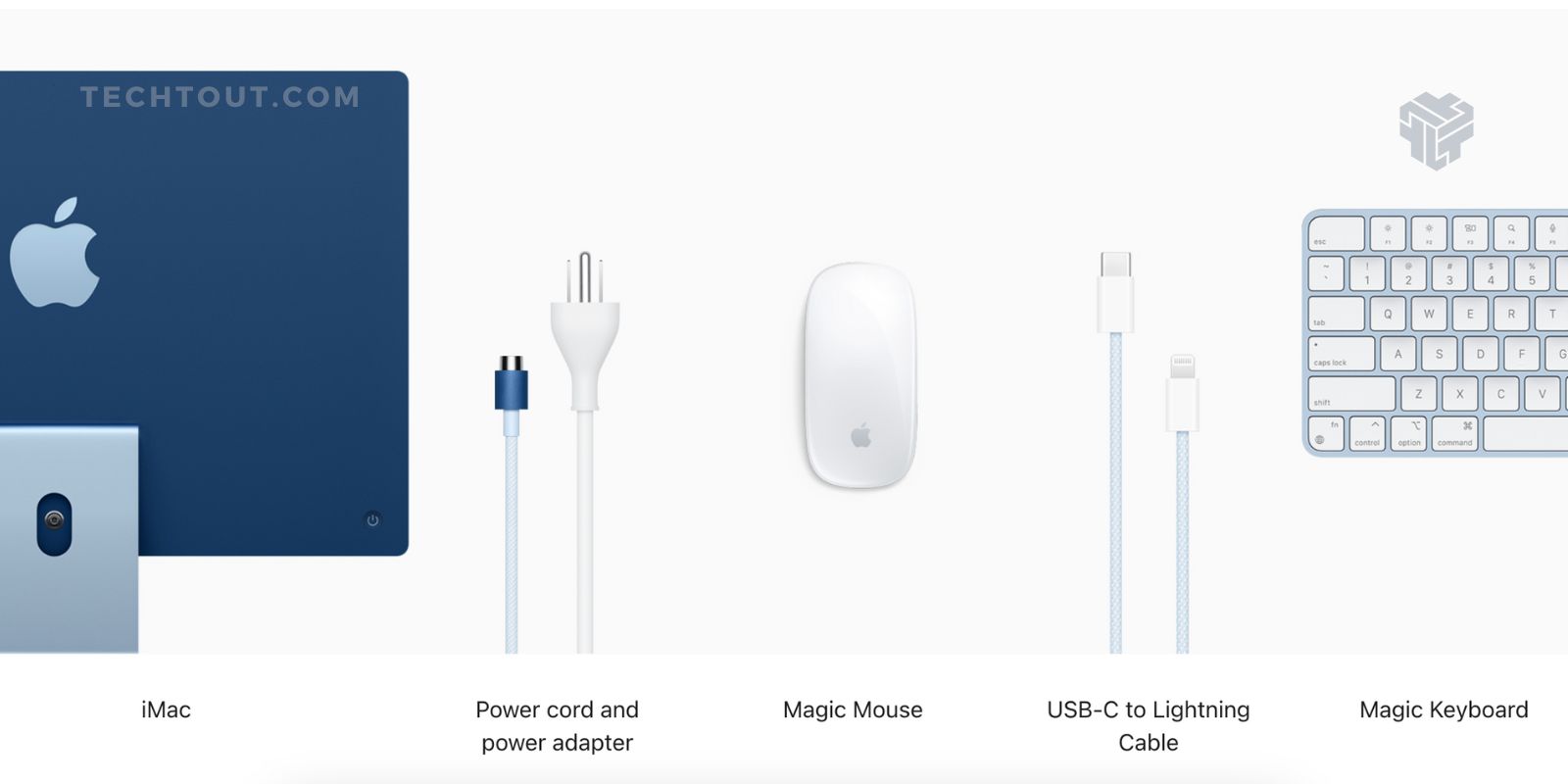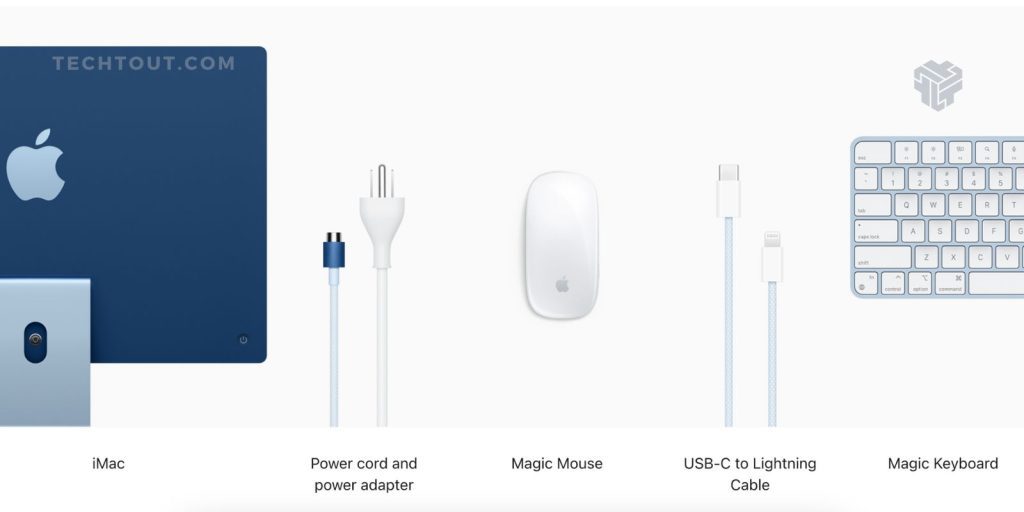 Overall, the latest M3 iMac retains everything users love about the all-in-one design while bringing noticeably faster performance perfect for productivity, creativity, and entertainment thanks to Apple's latest silicon.