Twitter is reportedly removing the "state-affiliated media" label from multiple accounts on its platform. The first reported account received a rather different label from "US state-affiliated media" is NPR's Twitter account. The "US state-affiliated media" label has been replaced with the "Government Funded" label as of now. This move comes after NPR criticizes Twitter for slapping it with a "state-affiliated media" label. Later Musk said that NPR's 'state-affiliated media' label might not have been accurate causing further confusion.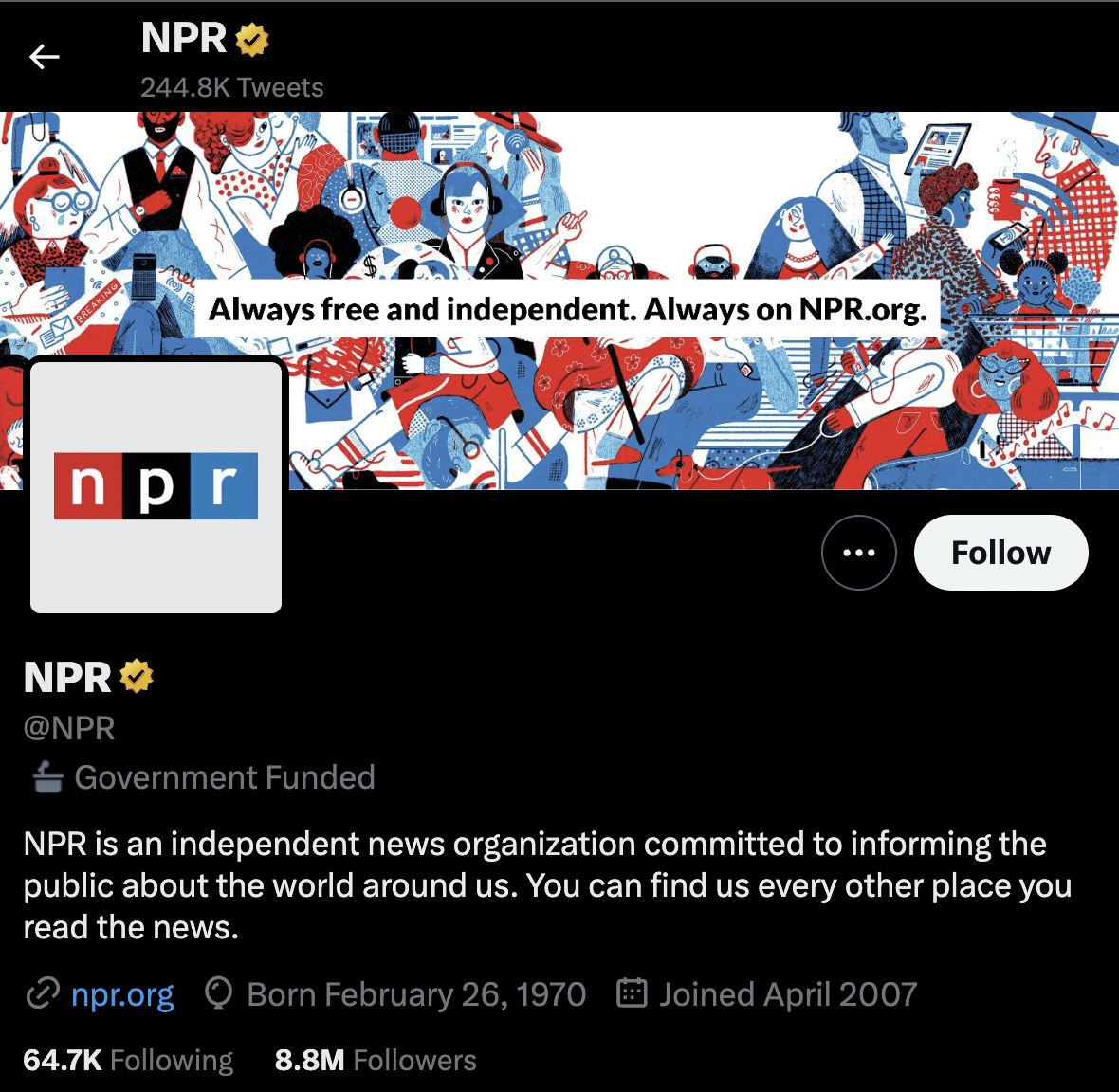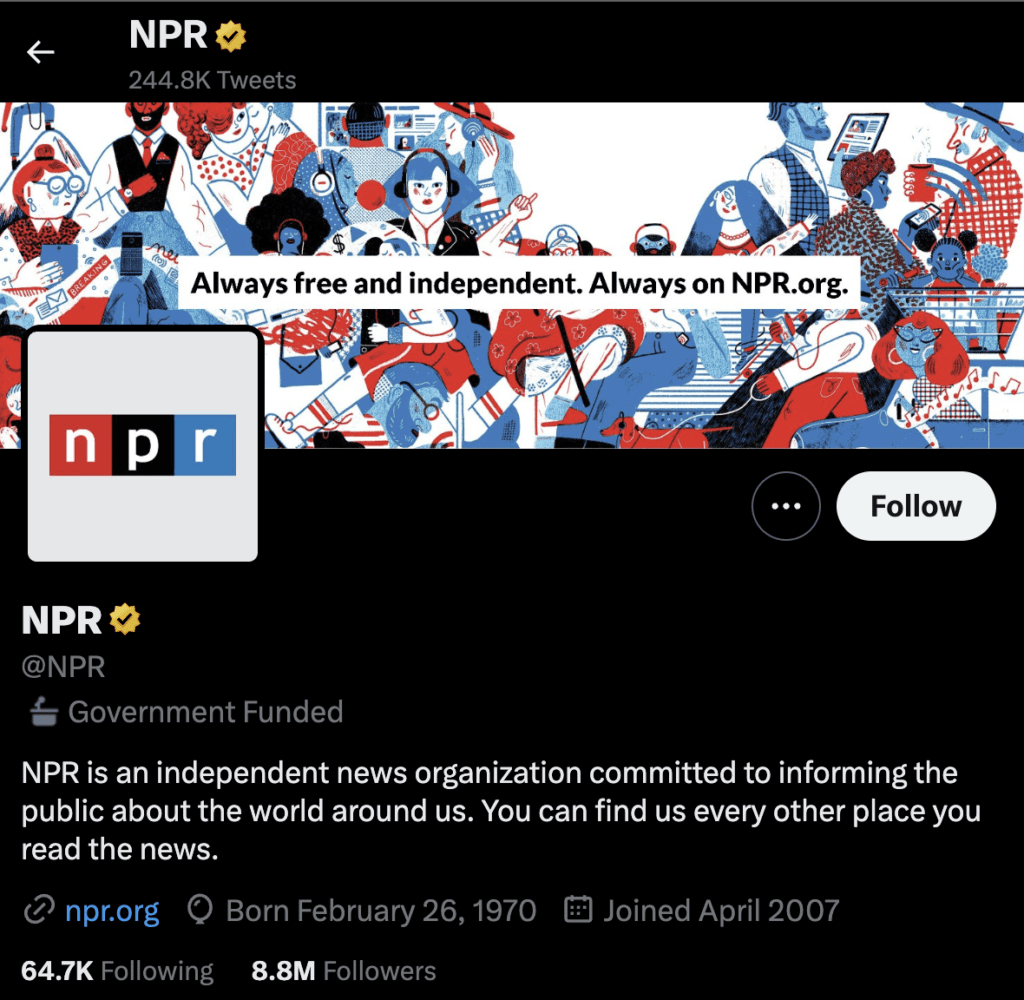 The label applied to National Public Radio's (NPR) account earlier this week and is now replaced with a "government-funded" label. NPR CEO, John Lansing, had previously criticized the "state-affiliate" label, stating that it did not apply to the public broadcaster under Twitter's own guidelines.
Twitter's guidelines exempt state-financed media organizations with editorial independence, like NPR and the BBC, from the state-affiliated media definition. However, it was unclear whether Twitter had applied these guidelines consistently.
Elon Musk reportedly told NPR's Bobby Allyn that Twitter would apply the "government-funded" designation to other institutions in the coming days. Notably, despite receiving billions of dollars in government subsidies over the years, Tesla has not yet been given the "government-funded" label by Twitter.
Being labeled as "state-affiliated" can have negative implications for organizations, and it remains to be seen which other accounts will have the label removed. Twitter's decision to remove the label from multiple accounts indicates a potential shift in its labeling policies.