From unlocking Netflix shows and movies in your region and protecting your online identity to a safe browsing experience, VPN plays a vital role in that. Ensuring the security of your online activities is of paramount importance.
With the upsurge of cyber threats and data breaches, utilizing a Virtual Private Network (VPN) has become essential. For anyone who values online privacy, a VPN is a must-have for that person.
While there are premium VPNs available as well, however, in this list, we'll take a look at the best FREE VPNs for secure browsing.
Let's explore each VPN's features, advantages, and how they enable users to browse the internet with confidence and security.
In this list: Best FREE VPNs
The risks associated with the digital world are larger than ever. From malicious hackers to data-hungry advertisers, your personal information is constantly under threat. This is where VPNs step in, offering a shield against these threats. But what exactly are VPNs, and how do they work?
What Are VPNs and How Do They Work?
A VPN, or Virtual Private Network, is a technology that creates a secure and encrypted connection between your device and the internet. It routes your online traffic through a remote server, effectively masking your IP address and encrypting your data. This not only conceals your online identity but also ensures that your sensitive information remains private and inaccessible to cybercriminals.
By using a VPN, you can change your virtual location, making it appear as though you're browsing from a different country. This feature proves invaluable when accessing geo-restricted content, such as streaming services or websites that are limited to specific regions.
Key Benefits of Using FREE VPNs for Secure Browsing
Enhanced Privacy: FREE VPNs create a secure tunnel that encrypts your internet traffic, preventing anyone from intercepting or monitoring your online activities.
Anonymity: By masking your IP address, you can browse the web without revealing your true identity, ensuring your online actions remain confidential.
Bypassing Restrictions: With the ability to choose a server location, FREE VPNs enable you to access websites and content that might be blocked in your region.
Public Wi-Fi Protection: When connected to public Wi-Fi networks, your data becomes vulnerable. FREE VPNs safeguard your information from potential cyber threats.
Cost-Efficiency: FREE VPNs offer essential security features without requiring a financial investment.
Now that we've established the importance of FREE VPNs for secure browsing, let's dive into a selection of the most reliable options available:
1. ExpressVPN


ExpressVPN has garnered a reputation for its exceptional speed and robust security protocols. With servers spread across numerous countries, it offers seamless access to geo-restricted content. Their no-logs policy and military-grade encryption ensure your online activities remain private.
---
2. NordVPN


NordVPN is renowned for its double-layered encryption, providing an added layer of security. It boasts an extensive server network, making it an ideal choice for unlocking global content. Additionally, NordVPN's CyberSec feature blocks malicious websites, enhancing your protection against cyber threats.
---
3. ProtonVPN


ProtonVPN, hailing from Switzerland, is lauded for its commitment to privacy. Operating under Swiss privacy laws, it offers strong encryption and a strict no-logs policy. ProtonVPN's free version provides limited servers but doesn't compromise on security.
---
4. Windscribe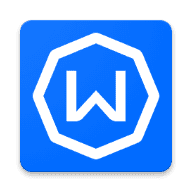 Windscribe is celebrated for its generous free plan that includes 10GB of data per month. Its user-friendly interface and ad-blocking feature make it an attractive option for beginners. Windscribe also supports P2P connections on many servers.
---
5. TunnelBear

TunnelBear is known for its user-friendly interface and strong security. It offers a free plan with limited data, making it suitable for light users. TunnelBear's GhostBear feature helps bypass censorship and access restricted content.
---
6. Hotspot Shield

Hotspot Shield provides trusted security features, including military-grade encryption. Its free version includes ads and a daily data limit, but it still offers essential protection. Hotspot Shield's premium version offers faster speeds and more features.
---
7. CyberGhost


CyberGhost offers an intuitive interface and a range of servers optimized for various purposes. While its free version has limitations, it provides strong security. CyberGhost's premium plans offer advanced features and unlimited bandwidth.
---
8. Hide.me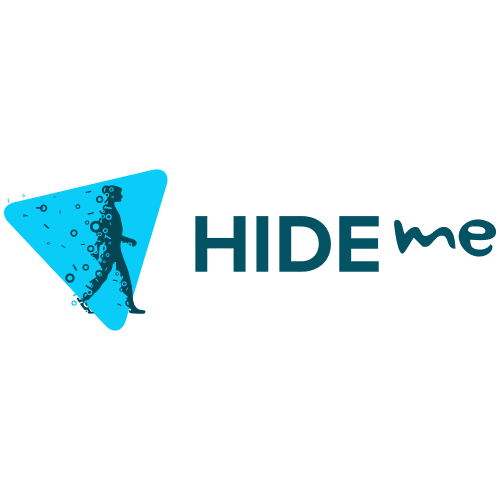 Hide.me stands out for its strict no-logs policy and robust encryption. Its free version provides limited server options and a data cap, but it's reliable for secure browsing. Hide.me's paid plans offer enhanced features and unlimited data.
---
9. Opera VPN

Opera VPN is a browser-based VPN built into the Opera browser. While it lacks the advanced features of standalone VPNs, it offers basic privacy protection for casual users. Opera VPN is especially useful for maintaining privacy while browsing.
---
Frequently Asked Questions
Are FREE VPNs as secure as paid ones?
While FREE VPNs offer basic security features, paid options often provide more advanced protocols and faster speeds. However, reputable FREE VPNs can still offer reliable protection.
Can I use a FREE VPN for streaming content?
Yes, many FREE VPNs can help you access geo-restricted content by changing your virtual location. However, some may have limitations on data usage or server locations.
Are there any risks to using FREE VPNs?
Some FREE VPNs may log your data or display ads to generate revenue. It's crucial to choose a trustworthy provider that respects your privacy.
Will using a FREE VPN slow down my internet speed?
While FREE VPNs might slightly reduce your internet speed due to encryption and server load, reputable providers strive to minimize this impact.
Can I use FREE VPNs on multiple devices?
Many FREE VPNs allow multiple device connections simultaneously, but free plans may have limitations on the number of devices supported.
How do I choose the right FREE VPN for me?
Consider factors such as security features, server locations, data limits, and user reviews to determine which FREE VPN aligns with your needs.
The importance of safeguarding your online activities cannot be overstated in the digital world with potential risks. FREE VPNs offer a valuable solution, empowering you to browse the web securely, access restricted content, and maintain your privacy. By opting for reputable options like ExpressVPN, NordVPN, ProtonVPN, and Windscribe, you can confidently embark on your online journeys, knowing that your virtual presence remains protected.
Related: 10 best premium VPNs to download in 2023
Remember, the world of FREE VPNs is vast, so be sure to assess your priorities, whether it's speed, encryption, or global access, to choose the one that suits you best.