After months of iPhone 15 feature leaks, Apple has officially announced its highly anticipated iPhone 15 and iPhone 15 Plus at Apple's Wonderlust event, with the same design, a few features, a USB-C port replacing Lightning, and more. Both devices come with a "new" color-infused back glass, a more advanced 48MP camera system, the Dynamic Island display on top, a powerful, yet last year's A16 Bionic chip, and an array of environmental enhancements that aligns with Apple's 2030 mission to make carbon natural products.
Let's take a look at what's new and when will you be able to get the iPhone 15 and iPhone 15 Plus in your hands.
In this article
1. Design and display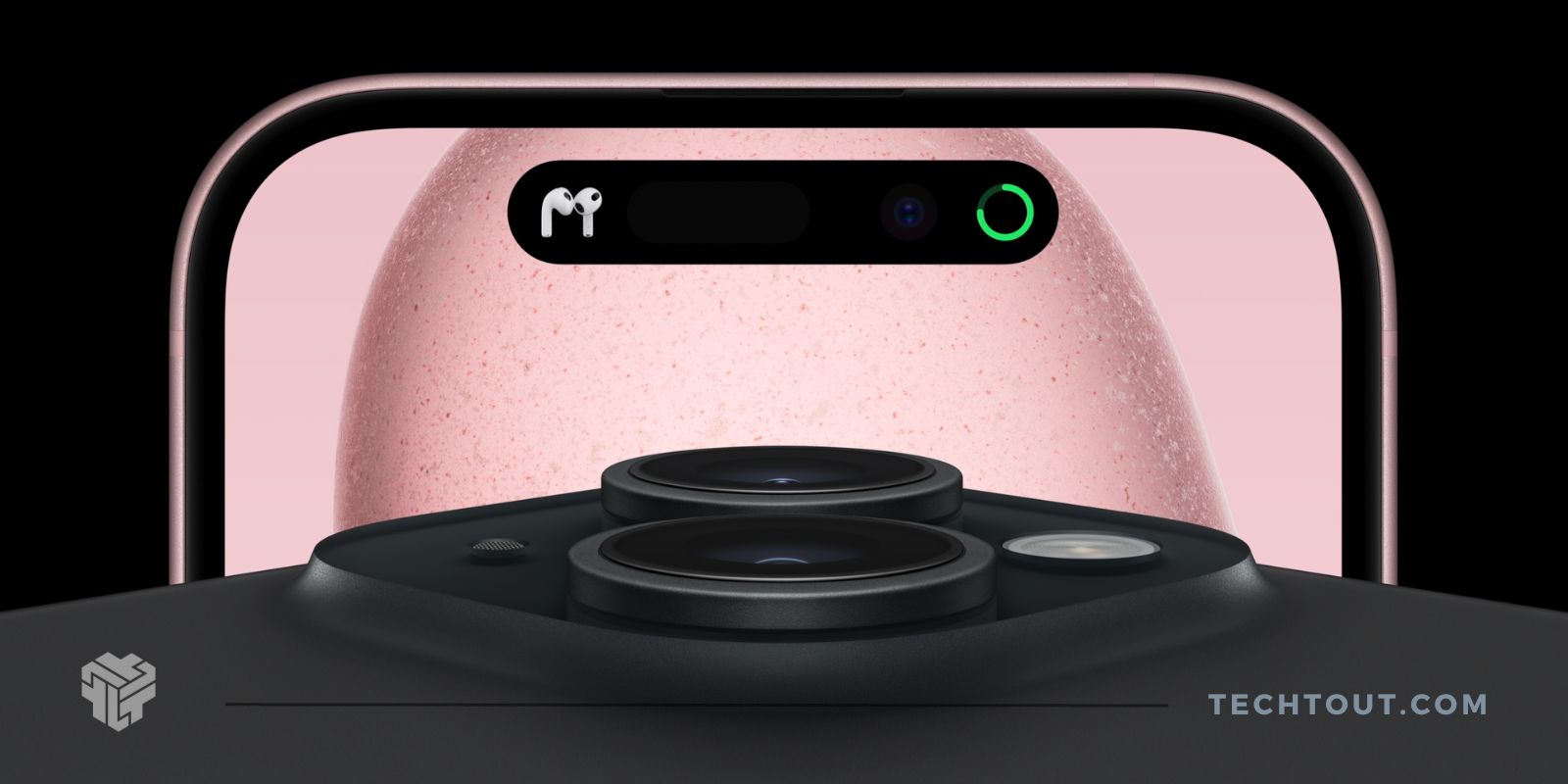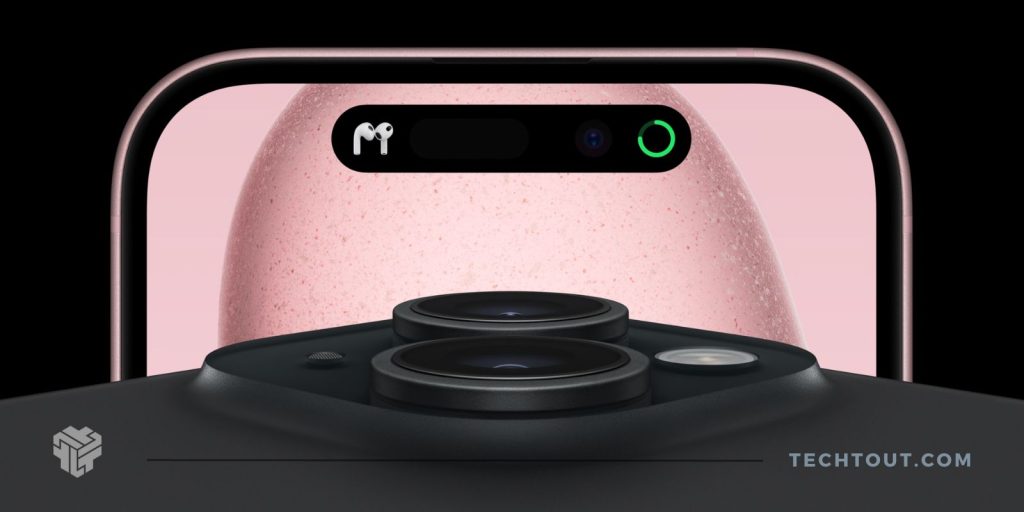 The iPhone 15 and iPhone 15 Plus have the same last year's design with slight improvements. Now, the iPhone has a color-infused back glass design and is available in five colors: pink, yellow, green, blue, and black. Personally, the colors look much faded as compared to the vibrant colors Apple has been introducing in the past couple of years.
Apple says that the back glass is strengthened with a dual-ion exchange process, providing more durability. A new contoured edge has been added to the aerospace-grade aluminum enclosure which enhances the grip, making them feel even nicer in users' hands.
The Super Retina XDR display has been further refined to offer stunning visuals to consumers. With peak HDR brightness reaching up to 1600 nits for HDR content, photos and videos on iPhone will look much better. However, when used outdoors in bright sunlight, the peak outdoor brightness goes up to an impressive 2000 nits, which is twice as bright as the previous generation iPhones. iPhone 15 and 15 Plus have now rounded corners and a standard rectangular shape, with the actual viewable area being 6.06 inches for the iPhone 15 and 6.68 inches for the iPhone 15 Plus.
Moreover, both phones come with water and dust resistance and are rated IP68. This rating guarantees protection even when submerged in up to 6 meters of water for up to 30 minutes.
2. Camera updates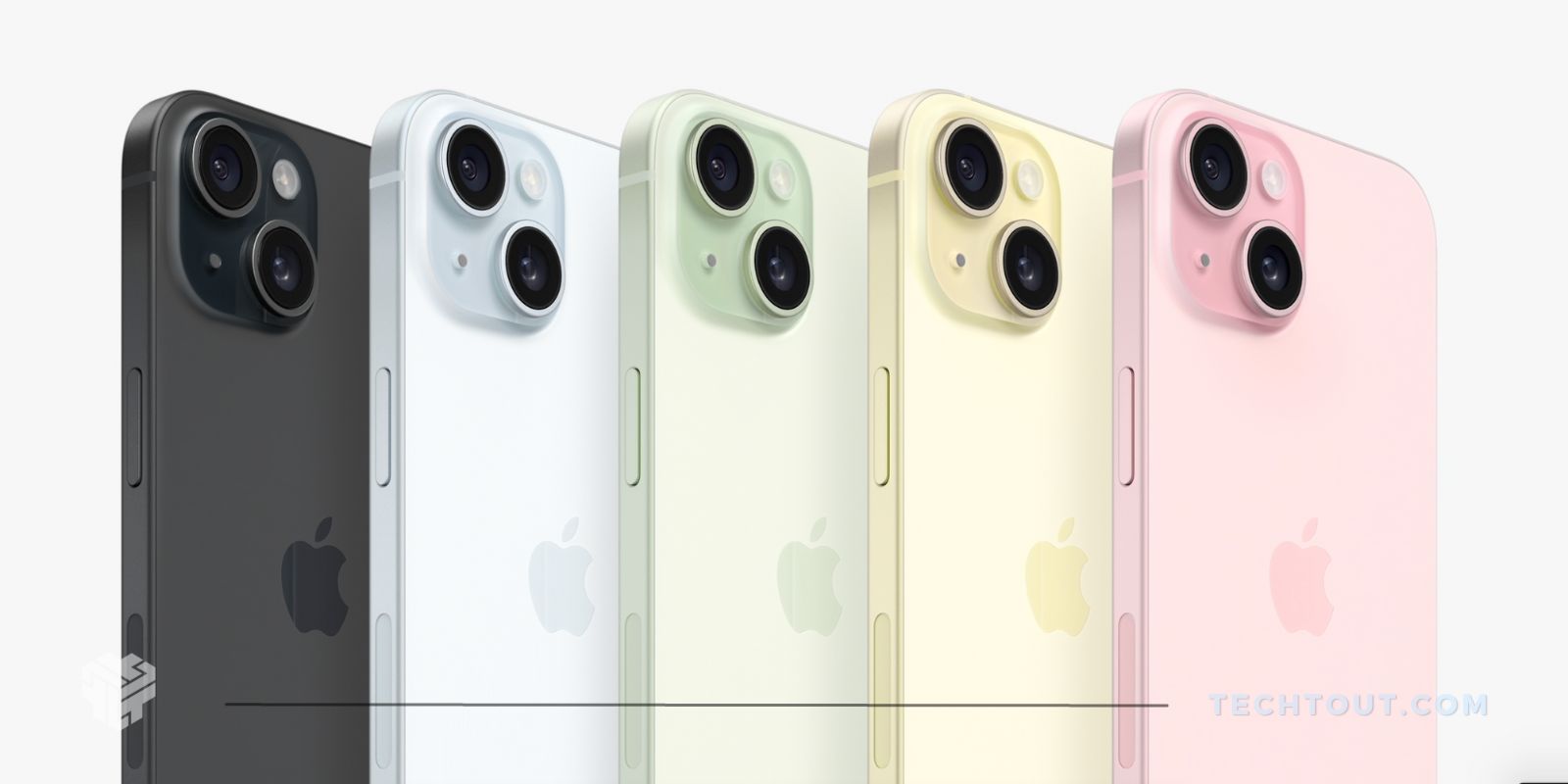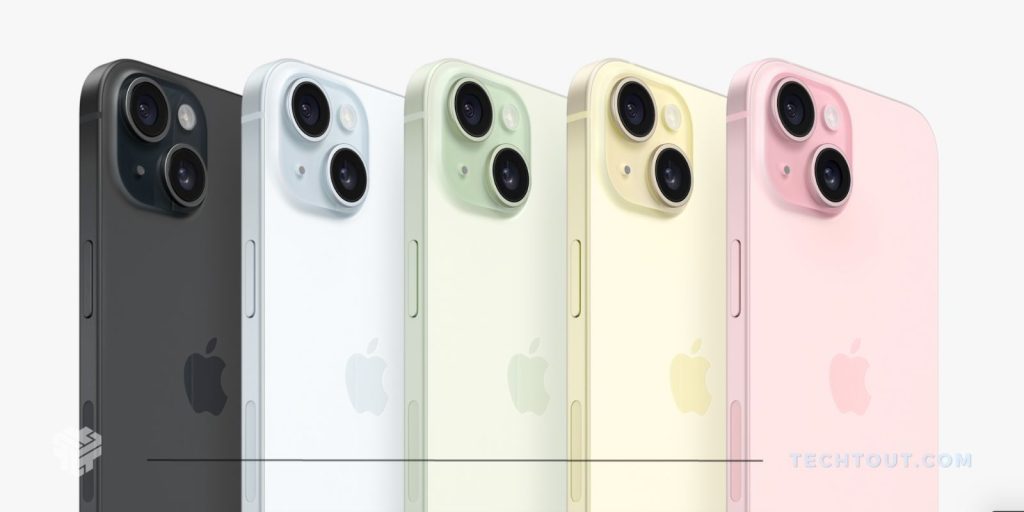 iPhone's camera's photography experience isn't hidden from anyone. The new 15 series comes equipped with a 48MP Main camera instead of the regular 12MP sensor that Apple has been using for years. The phones boast a quad-pixel sensor and 100 percent Focus Pixels for swift autofocus. This means that users can capture sharp, detailed photos and videos with ease.
The standout feature of the Main camera is the new 24MP super-high-resolution default mode. By optimizing the integration of hardware and software, Apple says that they've succeeded in providing incredible image quality while keeping the file sizes practical for storage and sharing. Additionally, the inclusion of a 2x Telephoto lens offers users three optical zoom levels — 0.5x, 1x, and 2x, which is a first for an iPhone dual-camera system. This versatility allows users to capture a wide range of subjects and scenes with precision.
The iPhone 15 series also introduces next-generation portraits, which take portrait photography to new heights. These portraits exhibit sharper details, more vivid colors, and improved low-light performance. Now, users can take portraits without needing to switch to Portrait mode. The phone automatically captures depth information when a person, dog, or cat is in the frame or when the user taps to focus. iPhone 15 series users can turn regular photos into stunning portraits later using the Photos app on iPhone, iPad, or Mac. Furthermore, users have the flexibility to adjust the focus point after taking the photo, enhancing their creative control.
Night mode has also seen significant improvements, delivering sharper details and more vibrant colors when shooting in low-light conditions. Additionally, Smart HDR enhancements ensure that photos exhibit more true-to-life skin tones, brighter highlights, richer mid-tones, and deeper shadows, particularly when viewed in the Photos app. This advanced HDR rendering is not limited to Apple's apps; it is also available to third-party apps, elevating the quality of shared images on social media and messaging platforms.
These remarkable camera enhancements extend to all the cameras in the iPhone 15 series, including the 48MP Main camera, the Ultra Wide camera, and the TrueDepth front camera. This comprehensive improvement ensures that users can consistently capture high-quality content, whether they are taking selfies, recording videos, or capturing moments with the rear cameras.
3. Performance and connectivity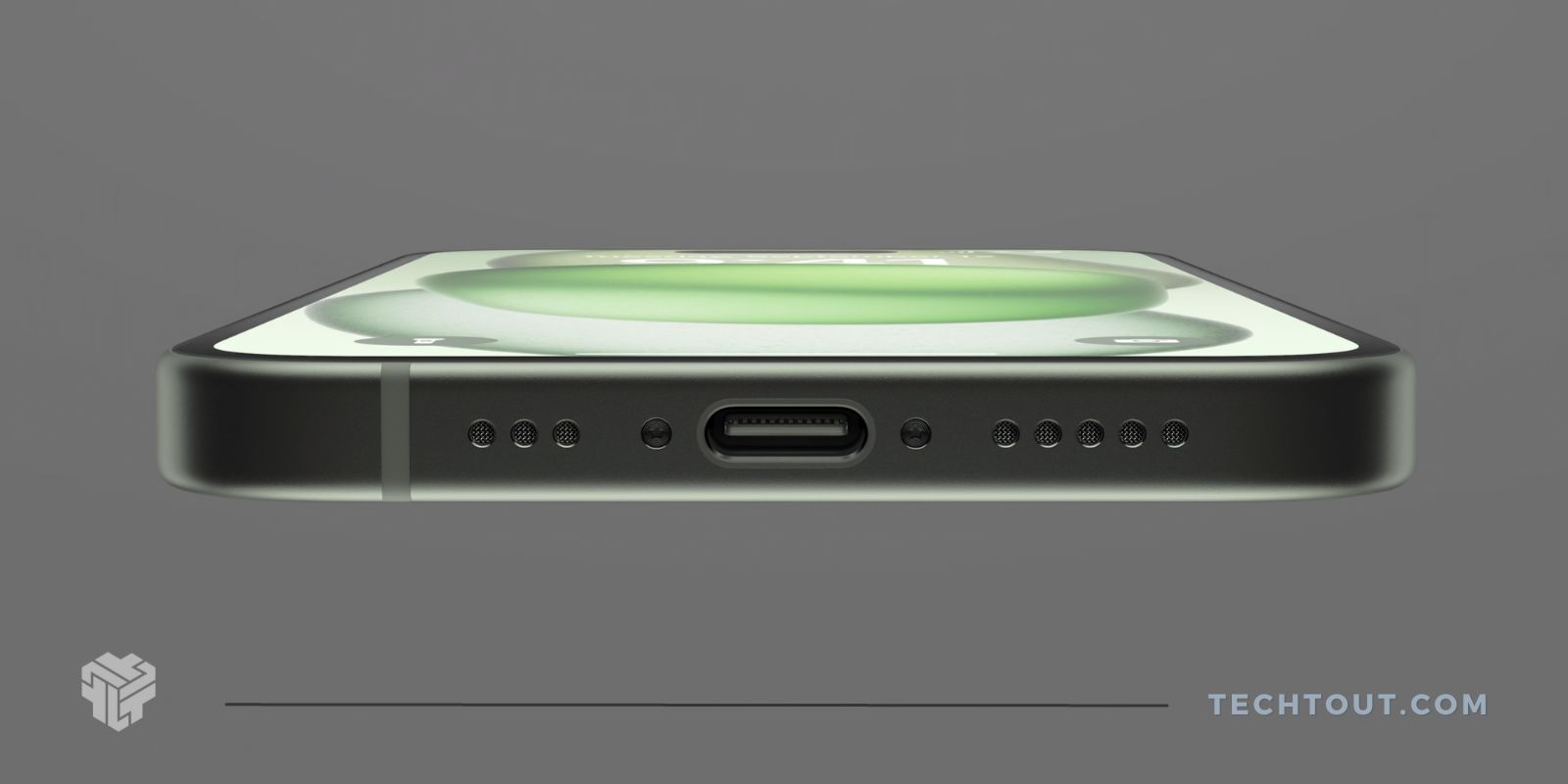 iPhone 15 and iPhone 15 Plus are powered by the A16 Bionic chip, a year-old chip that's also powering Apple's last year's flagship iPhone 14 Pro models. The same chip is responsible for driving the Dynamic Island, computational photography capabilities, and more in last year's Pro models.
It boasts a 6-core CPU, consisting of two high-performance cores that consume 20% less power and four high-efficiency cores. This results in faster performance compared to the previous generation while maintaining impressive energy efficiency.
The 5-core GPU has been enhanced to deliver smoother graphics, which is particularly noticeable when streaming videos or playing graphics-intensive games.
A standout feature of the A16 Bionic chip is the 16-core Neural Engine, which is capable of performing nearly 17 trillion operations per second. This enables faster machine learning computations and is responsible for features such as Live Voicemail transcriptions in iOS 17 and various third-party apps.
4. Safety and assistance features
Apple has introduced new safety features with the new iPhone 15 series, such as Crash Detection, which is designed to detect severe, life-threatening vehicle crashes. It is capable of identifying high-impact front and rear collisions, sideswipe incidents, T-bone crashes, and rollovers. This feature provides an additional layer of security for iPhone users on the road.
Emergency SOS via satellite is another significant feature provided, which can connect users to emergency services even in remote or off-the-grid locations. Currently available in 14 countries and regions on three continents, this feature is expanding its reach to Spain and Switzerland later this month, further increasing its impact in providing assistance when it matters most.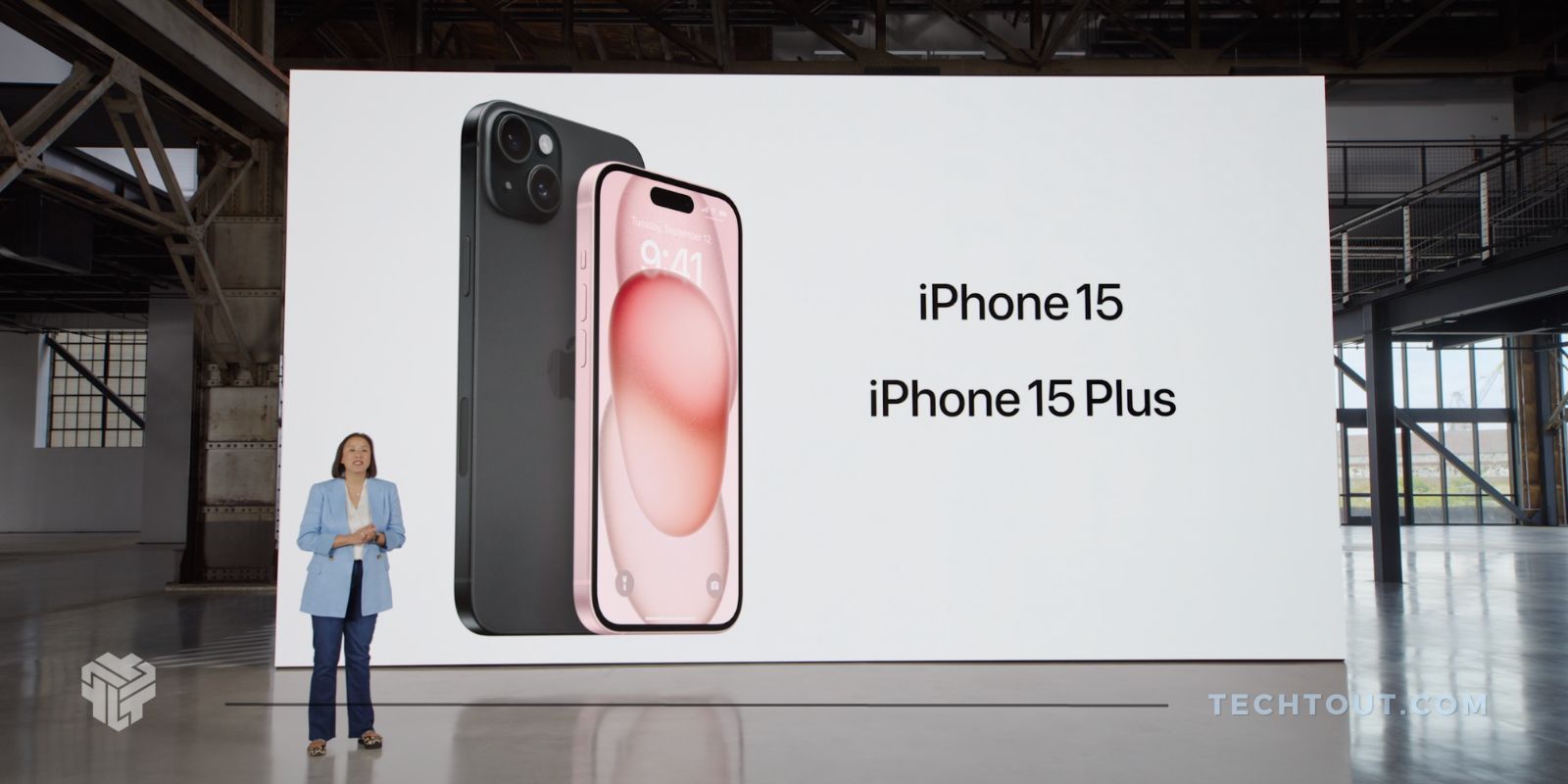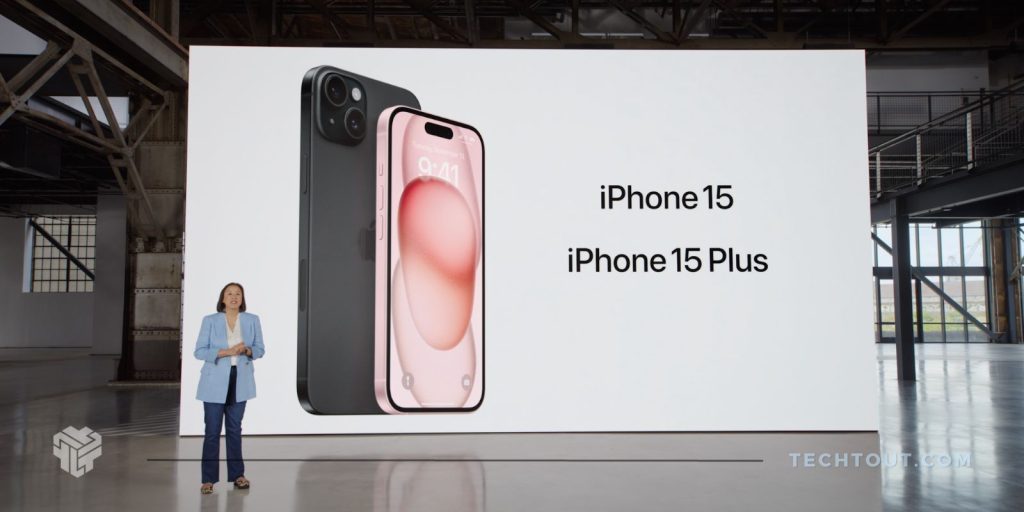 One of the standout additions to the iPhone 15 series is Roadside Assistance via satellite, designed to provide help to users facing car troubles in areas with no cellular or Wi-Fi coverage. This innovative service connects users directly to AAA, the largest roadside assistance provider in the United States.
When activated, a user-friendly interface, including a short questionnaire, captures essential details and transmits them via satellite to AAA. This information enables AAA to message the user directly and dispatch assistance to their precise location.
Roadside Assistance via satellite will be available free of charge for two years, and it aligns with AAA membership services. However, it can also be accessed separately by nonmembers, offering a valuable lifeline for those in need.
5. Apple goes environment friendly
This year, Apple's keynote revolved around environment-friendly actions. The Cupertino giant has made significant strides in reducing its environmental footprint with the iPhone 15, iPhone 15 Plus, and other Apple products. These devices incorporate a higher percentage of recycled materials, including 100% recycled cobalt in the battery and 100% recycled copper in various components, such as the main logic board, copper wire in the Taptic Engine, and copper foil in the inductive charger in MagSafe.
Apple has also increased the use of recycled materials in the enclosure, with both models featuring 75% recycled aluminum. Rare earth elements in all magnets are 100% recycled, along with 100% recycled gold in the USB‑C connector, as well as gold plating and tin soldering in multiple printed circuit boards. The iPhone 15 lineup not only meets Apple's rigorous standards for energy efficiency but is also free of mercury, PVC, and beryllium.
Packaging materials have also been given a green makeover, with over 99% of packaging being fiber-based. This aligns with Apple's goal of completely eliminating plastic from its packaging by 2025.
Furthermore, Apple is taking steps to reduce its environmental impact by eliminating the use of leather in its products, including iPhone accessories. Instead, the company is introducing the FineWoven Case with MagSafe and FineWoven Wallet with MagSafe, made from a durable and elegant microtwill material. These new accessories not only offer a soft, suede-like feel but also have a significantly lower carbon footprint compared to leather.
6. Pricing and availability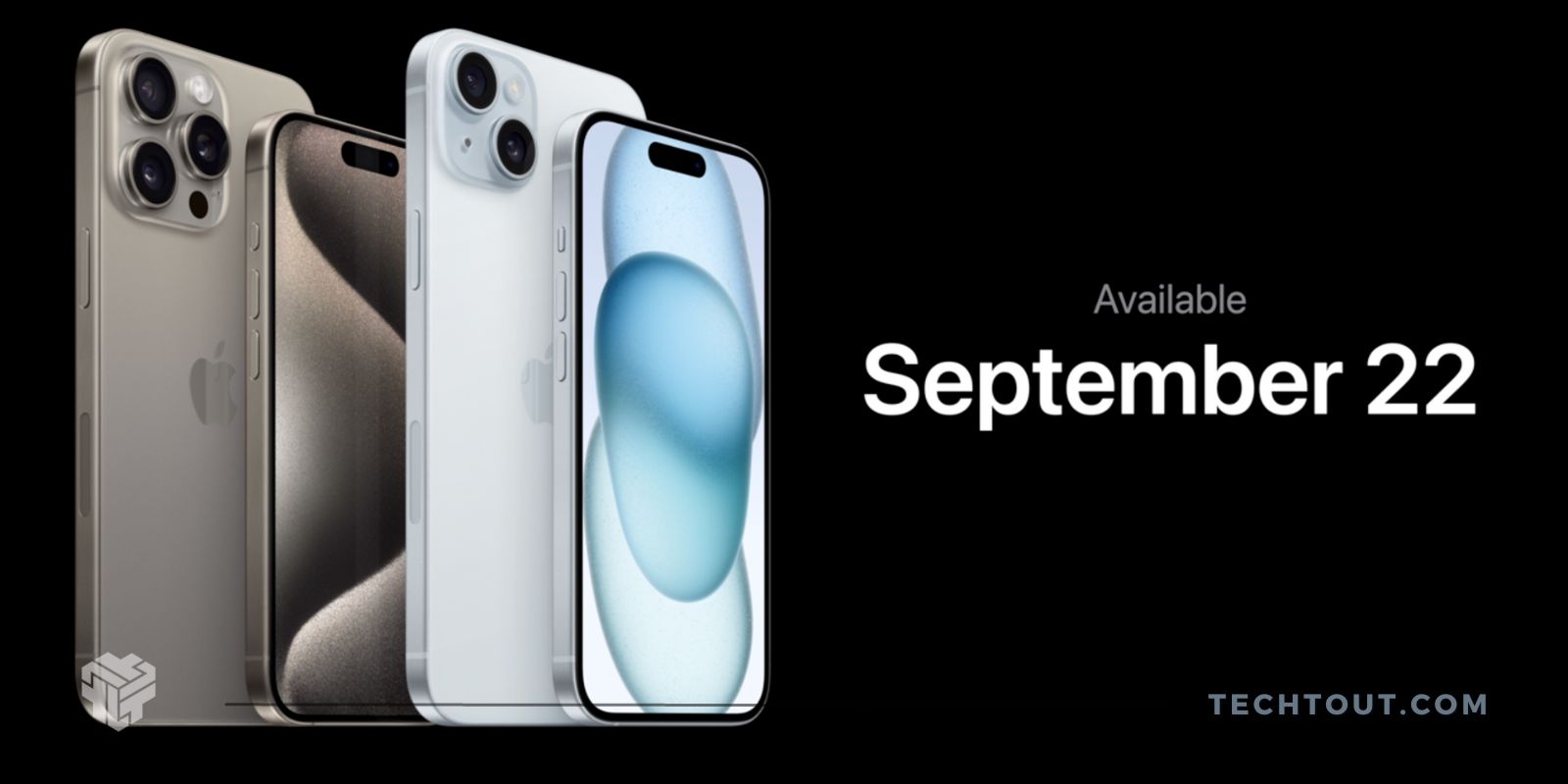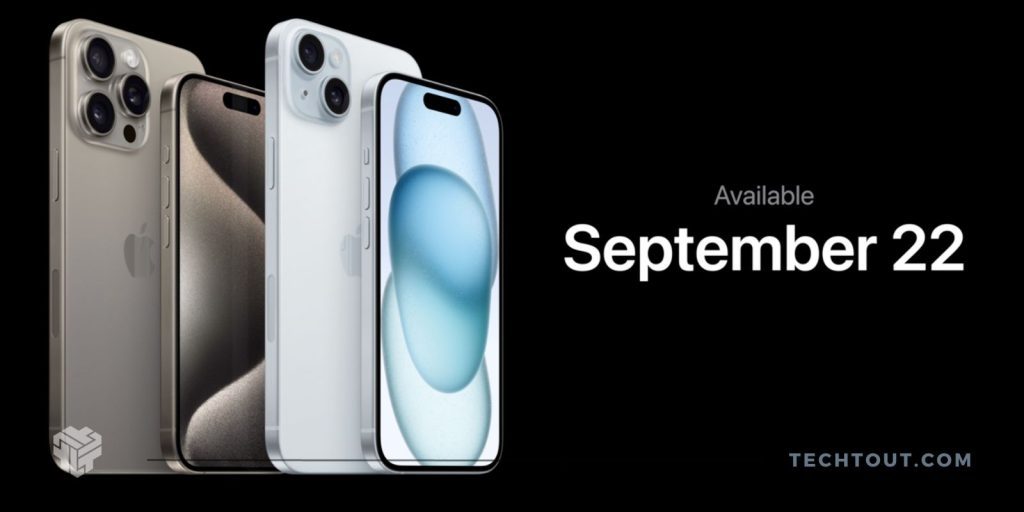 The iPhone 15 and iPhone 15 Plus will be available in three storage capacities: 128GB, 256GB, and 512GB, with prices starting at $799 and $899, respectively. Apple is also offering various trade-in options and carrier deals to make upgrading to these advanced devices more accessible to consumers.
Pre-orders for the iPhone 15 and iPhone 15 Plus will begin on September 15, with availability set to commence on September 22 in several countries. The devices will then become available in additional countries and regions, including Macao, Malaysia, Türkiye, Vietnam, and 17 others, starting on September 29.
In addition to the iPhones, Apple is launching a range of accessories, including the FineWoven Wallet with MagSafe, FineWoven Case with MagSafe, and more. These accessories offer a complementary and eco-friendly solution for users looking to enhance their iPhone experience.
7. iOS 17
The iPhone 15 and iPhone 15 Plus come pre-installed with iOS 17, which introduces an array of new features and improvements. These include Contact Posters for customizing how users appear to their contacts, Live Voicemail for on-device transcriptions of voicemail messages, and Enhanced Messages features such as improved stickers, audio message transcriptions, and Check In, allowing automatic notifications to friends and family when reaching a destination safely.
One of the exciting features in the coming iOS 17 update is NameDrop. It simplifies sharing contact information and content between two iPhone devices by simply bringing them close together, and all this happens with a smooth and nice animation. Additionally, StandBy provides users with a customizable full-screen experience designed to be viewed from a distance, making it perfect for a nightstand, kitchen counter, or desk. StandBy supports Live Activities, Siri, incoming calls, and larger notifications, offering a glanceable information display while the iPhone is on its side and charging.
Here are all the features coming to the iOS 17 update:
Contact Posters for customizing how users appear to their contacts.
Live Voicemail for real-time on-device transcription of voicemail messages.
Enhanced Messages capabilities including improved stickers, audio message transcriptions, and Check In for automatic notifications when reaching a destination safely.
NameDrop for sharing contact, information and content between two iPhone devices.
StandBy, offering a customizable full-screen glanceable information display when the iPhone is on its side and charging.
Journal app for journaling and reflection.
Improvements to autocorrect and Dictation.
Greater protection for Private Browsing in Safari.
Password and passkey sharing with iCloud Keychain.
Pet recognition in Photos.
Key Specifications: iPhone 15 and iPhone 15 Plus Features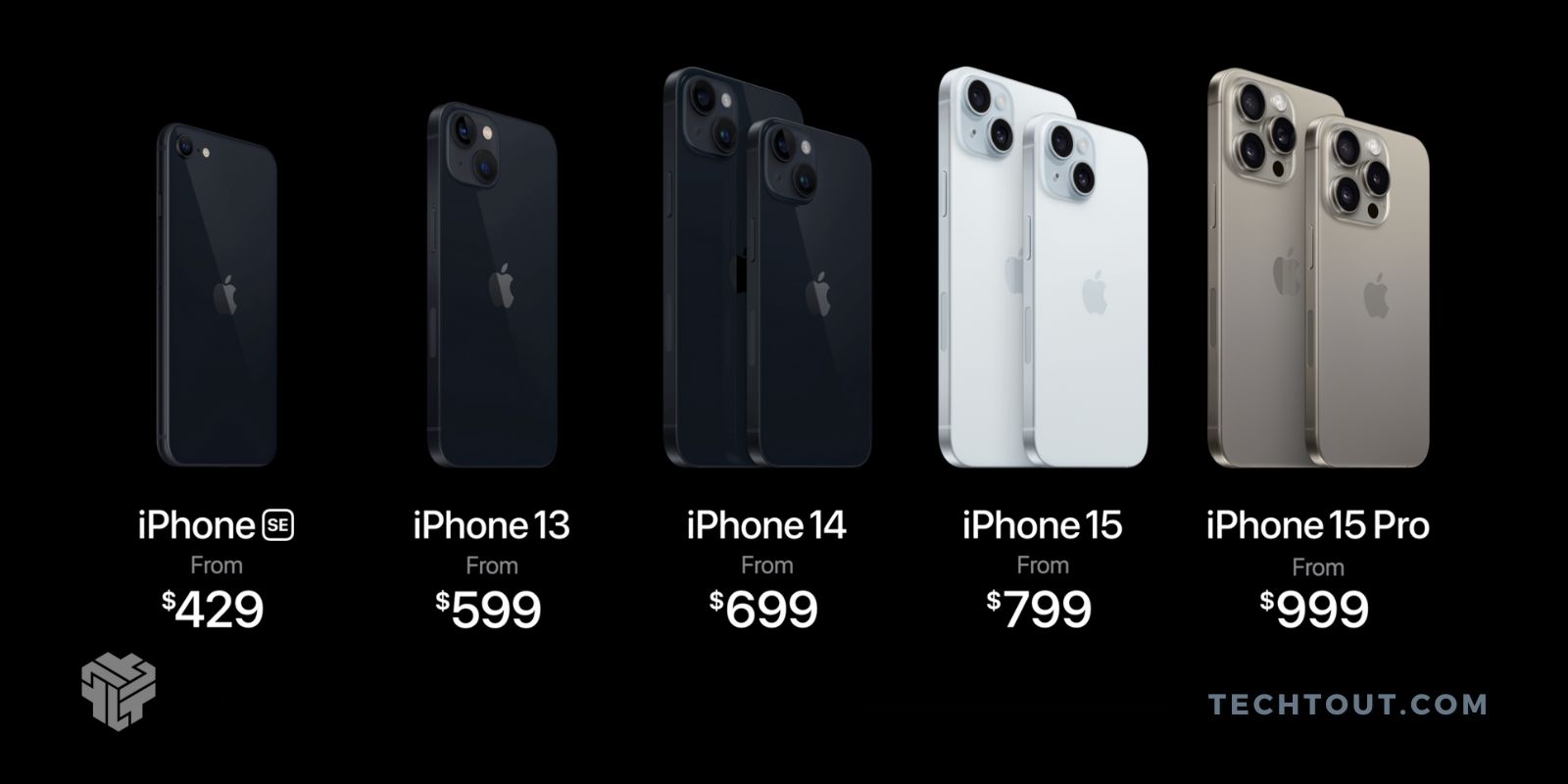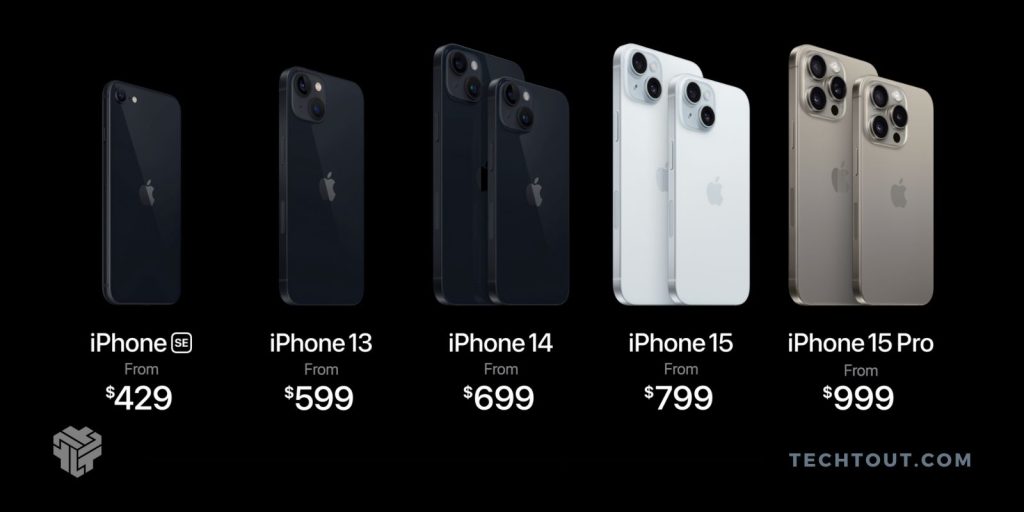 Feature
Description
Design
Color-infused back glass, aluminum enclosure, textured matte finish
Display
Dynamic Island, 6.1″ and 6.7″ Super Retina XDR display with up to 2000 nits of outdoor brightness, Ceramic shield,
Camera
48MP with 24MP super-high-resolution default mode and Optical quality 2x Telephoto, Ultrawide camera, 4K Cinematic mode
Trudepth front-facing camera with autofocus
Portraits
Super Retina XDR with up to 2000 nits of outdoor brightness
Performance
A16 Bionic chip with 6-core CPU and 5-core GPU
Connectivity
5G, Second-generation Ultra Wideband, USB‑C connector
Safety and Assistance
Precision Finding for Find My Friends, Crash Detection, Emergency SOS via satellite, Roadside Assistance via satellite
Environmental Sustainability
Recycled materials, eco-friendly accessories
Pricing
Starting at $799 for iPhone 15 and $899 for iPhone 15 Plus
Please note that specific features and availability may vary by region and carrier.
The iPhone 15 and iPhone 15 Plus, are the flagship regular smartphones from Apple. Even though they have a great set of features, however, the new phones couldn't impress people in the industry. It's because they continue to use the same design with slight improvements over time. No doubt that these changes are meaningful, but that's how the industry reacts.
The addition of a year-old A16 Bionic chip also raises questions about Apple drawing a line between the regular models and the Pro models. This year, the iPhone 15 Pro series is getting an A17 Pro, however, the regular iPhone 15 models have last year's 14 Pro's A16 Bionic chipset.
The colors are also kind of faded as compared to previous years, making them less attractive. However, the new materials used have undoubtedly made iPhones more durable.
The biggest change in the new iPhone 15 series is the USB-C addition, making year-old speculations about Apple shifting iPhones and AirPods to USB-C true. Now, you can take one single cable for all your charging and data transfer needs for all of your devices.
Speaking of prices, the regular models aren't getting any increment in prices, however, there's an increase in price for the Pro Max model as rumored in March 2023.