The new iPhone 15 series has been unveiled at Apple's Wonderlust event, along with the iPhone 15 and 15 Plus, Apple has also announced their highly anticipated pro phones of the year, the iPhone 15 Pro and iPhone 15 Pro Max.
Both smartphones are packed with the latest hardware and software features that we'll dive into in this article. These new additions to the iPhone lineup boast a strong and lightweight titanium design, powerful camera upgrades, the A17 Pro chip for enhanced performance, iOS 17 onboard, and an array of innovations that continue to push the boundaries of mobile technology. Let's take a look at these new phones and when will you be able to get them.
In this article
1. Adding strength with Titanium in design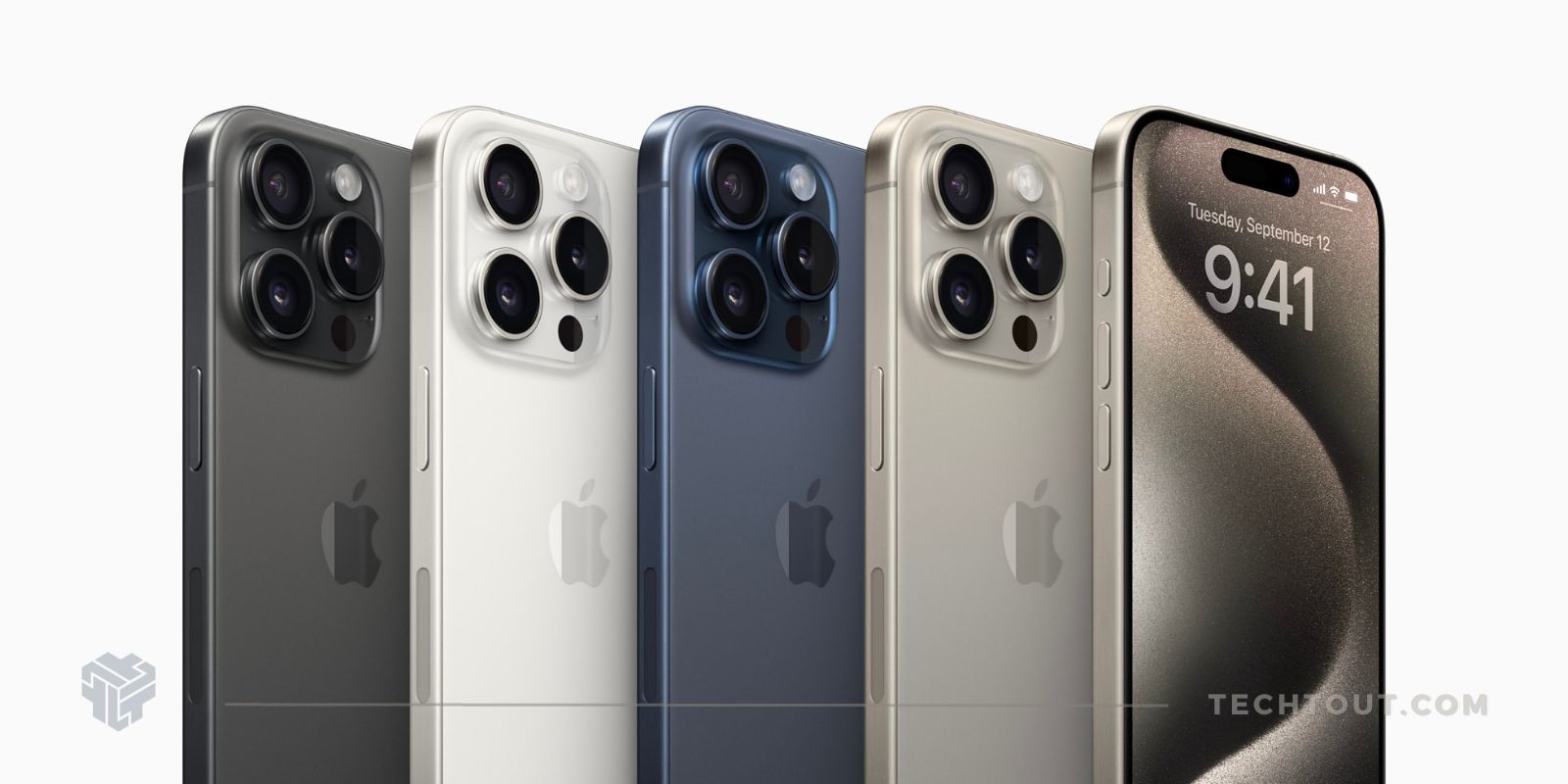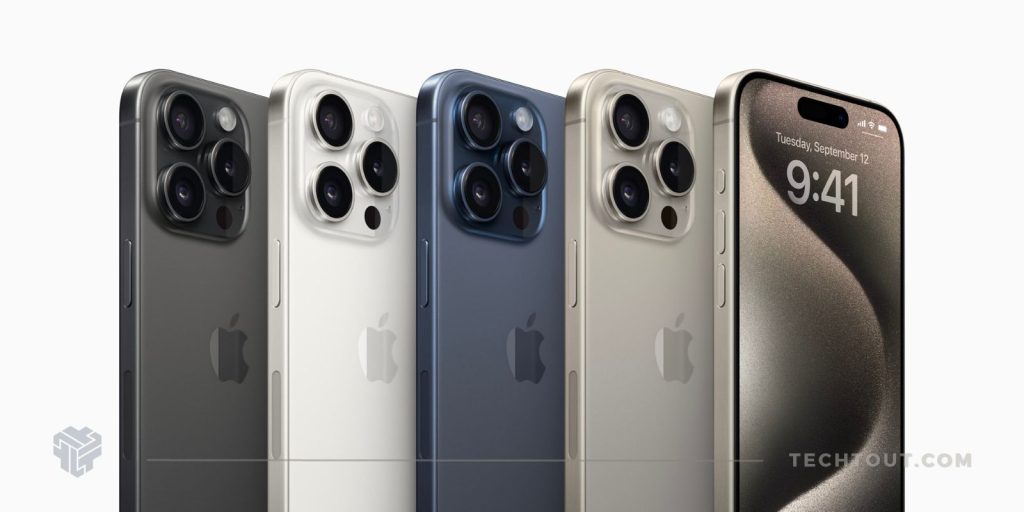 The iPhone 15 Pro and iPhone 15 Pro Max introduce a striking design featuring aerospace-grade titanium, renowned for its strength-to-weight ratio. This premium alloy not only offers durability but also makes these models Apple's lightest Pro phones to date. The titanium bands seamlessly encase a substructure made from 100% recycled aluminum, further emphasizing Apple's commitment to sustainability.
Both models are available in four stunning finishes: black titanium, white titanium, blue titanium, and natural titanium. Personally, I feel like Apple's coloring game is going down since all of these Pro models look the same. Don't get me wrong, the titanium finish looks absolutely great, but the colors are just bland, unlike the unique iPhone 14 colors, such as Deep Purple.
2. Arrival of the "Action Button"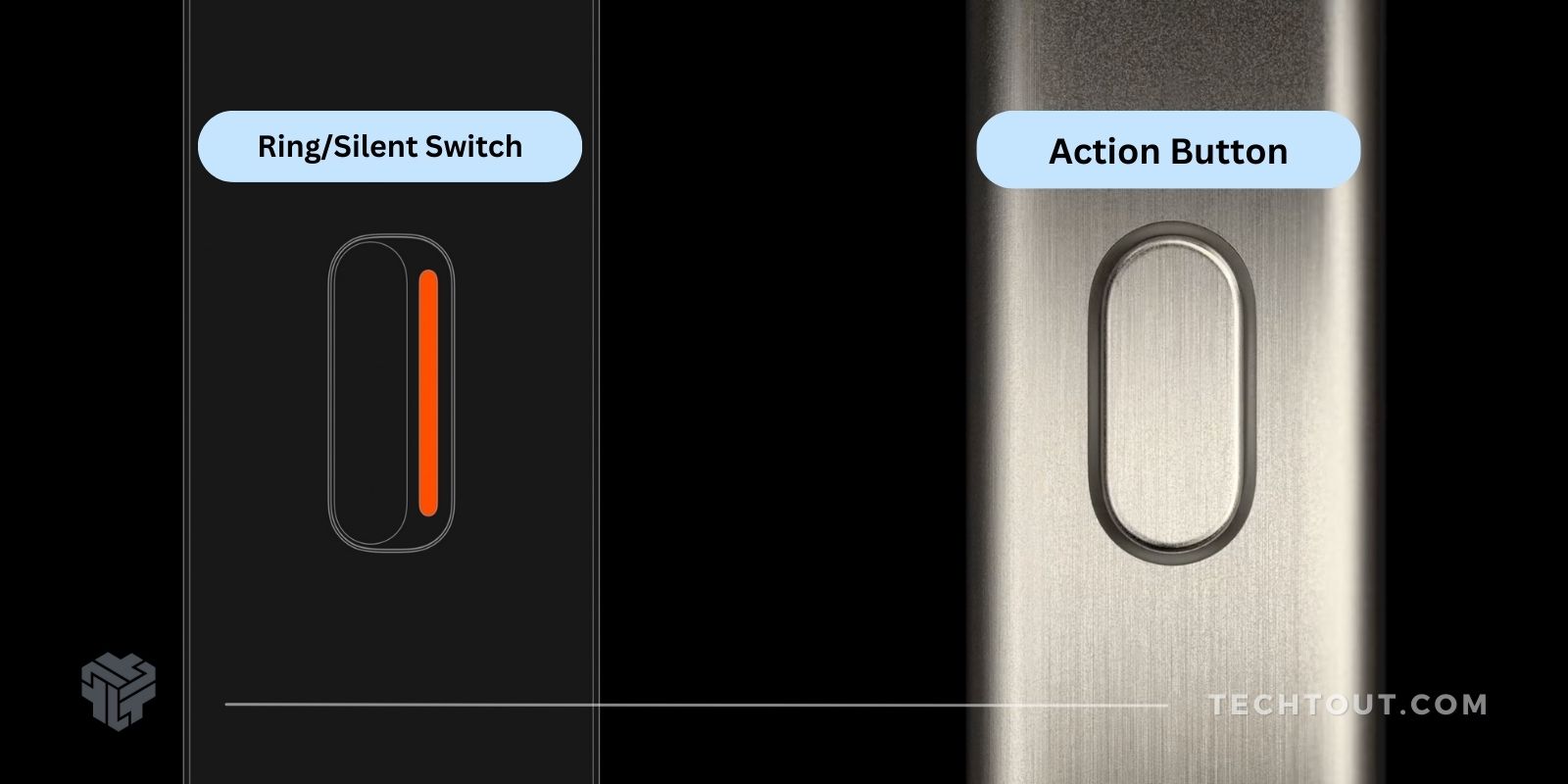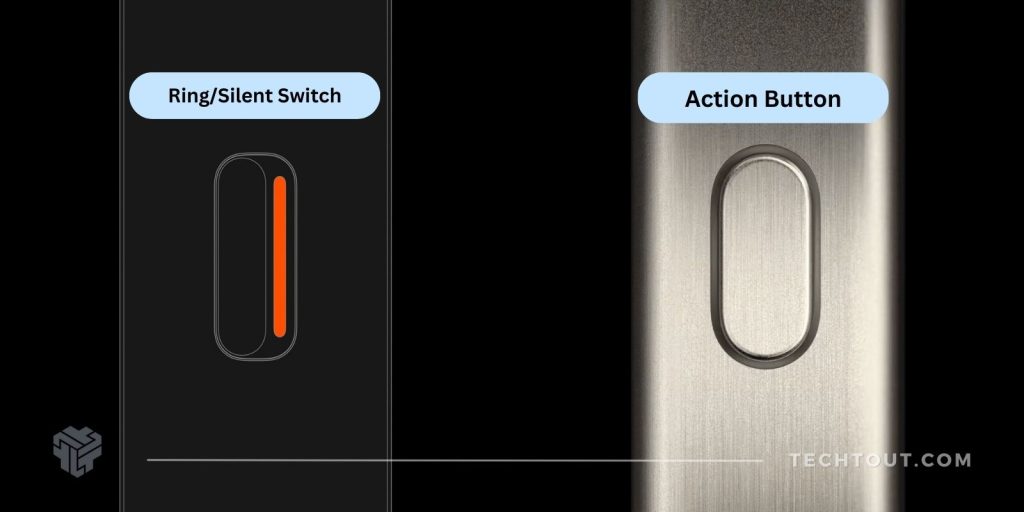 A notable addition is the all-new 'Action Button,' replacing the traditional ring-silent switch. This button provides users with multiple customizable options, such as quick access to the camera or flashlight, Voice Memos, Focus modes, Translate, and accessibility features.
The best part is, that you can also set Shortcuts from iOS to any of your favorite ones, from opening the Spotify app to anything that's possible with the Shortcuts app. The button works when you press-and-hold and it returns haptic feedback like the iPhone 7's non-clickable home button used to.
3. Powered by A17 Pro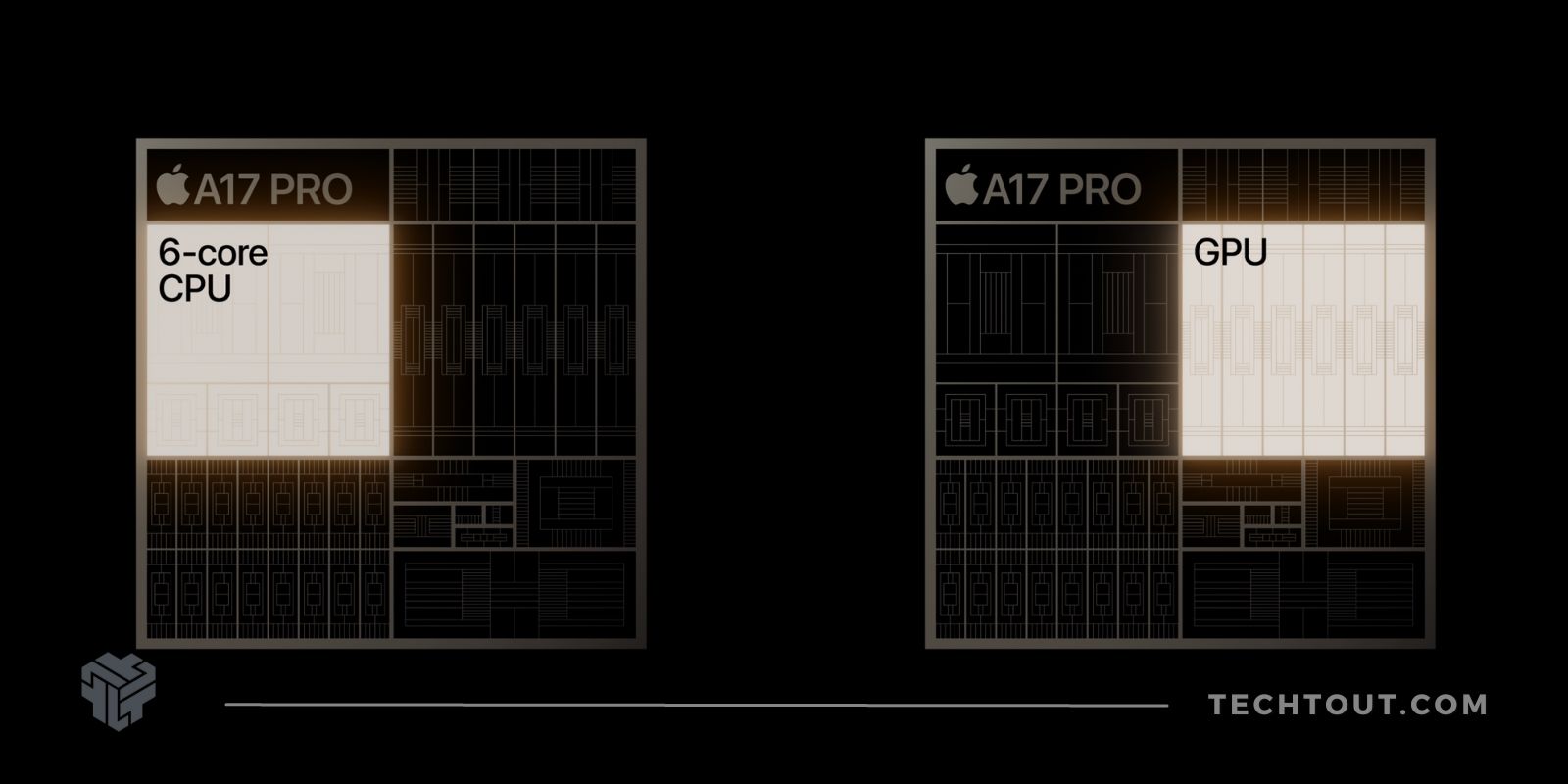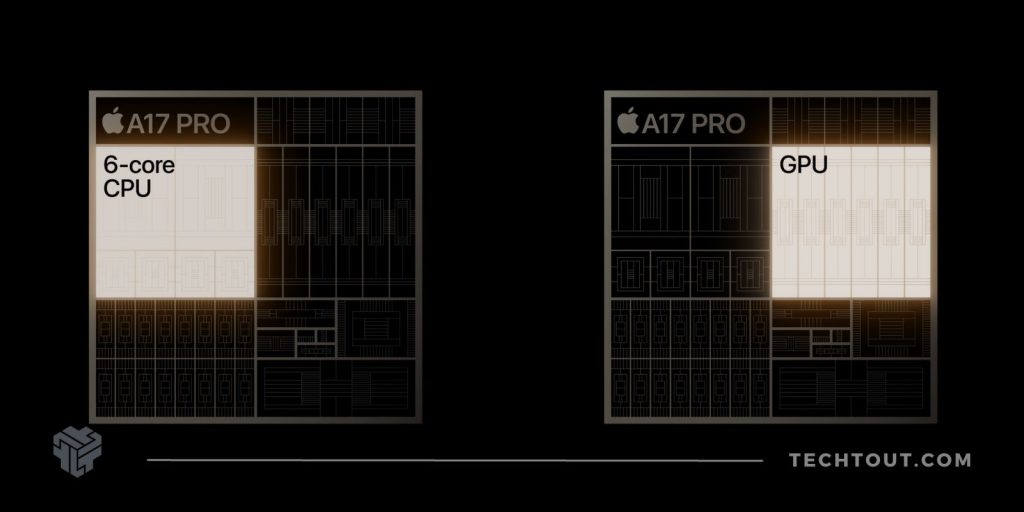 Powering these devices is the A17 Pro chip, the industry's first 3-nanometer chip, marking a significant leap in iPhone performance. This is the first time that Apple has adopted the "Pro" name in their chips and is drawing a line between the regular iPhone 15 series and the Pro models by keeping different chips for each lineup. Previously, Apple flagship phones would get the same treatment in case of chips, except the smaller ones, such as the iPhone SE 3.
It brings improvements across the board, including a 10% faster CPU, a 2x faster Neural Engine for features like autocorrect, and a pro-class GPU that is 20% faster. Notably, this GPU now supports hardware-accelerated ray tracing, enhancing graphics and AR experiences.
Gaming enthusiasts will appreciate the support for console titles like Resident Evil Village, Resident Evil 4, Death Stranding, and Assassin's Creed Mirage, showcasing the devices' gaming prowess. However, it's unlikely to see big game developers jumping in the ship of iPhone-gaming soon enough.
4. Pro camera system for pro phones with computational photography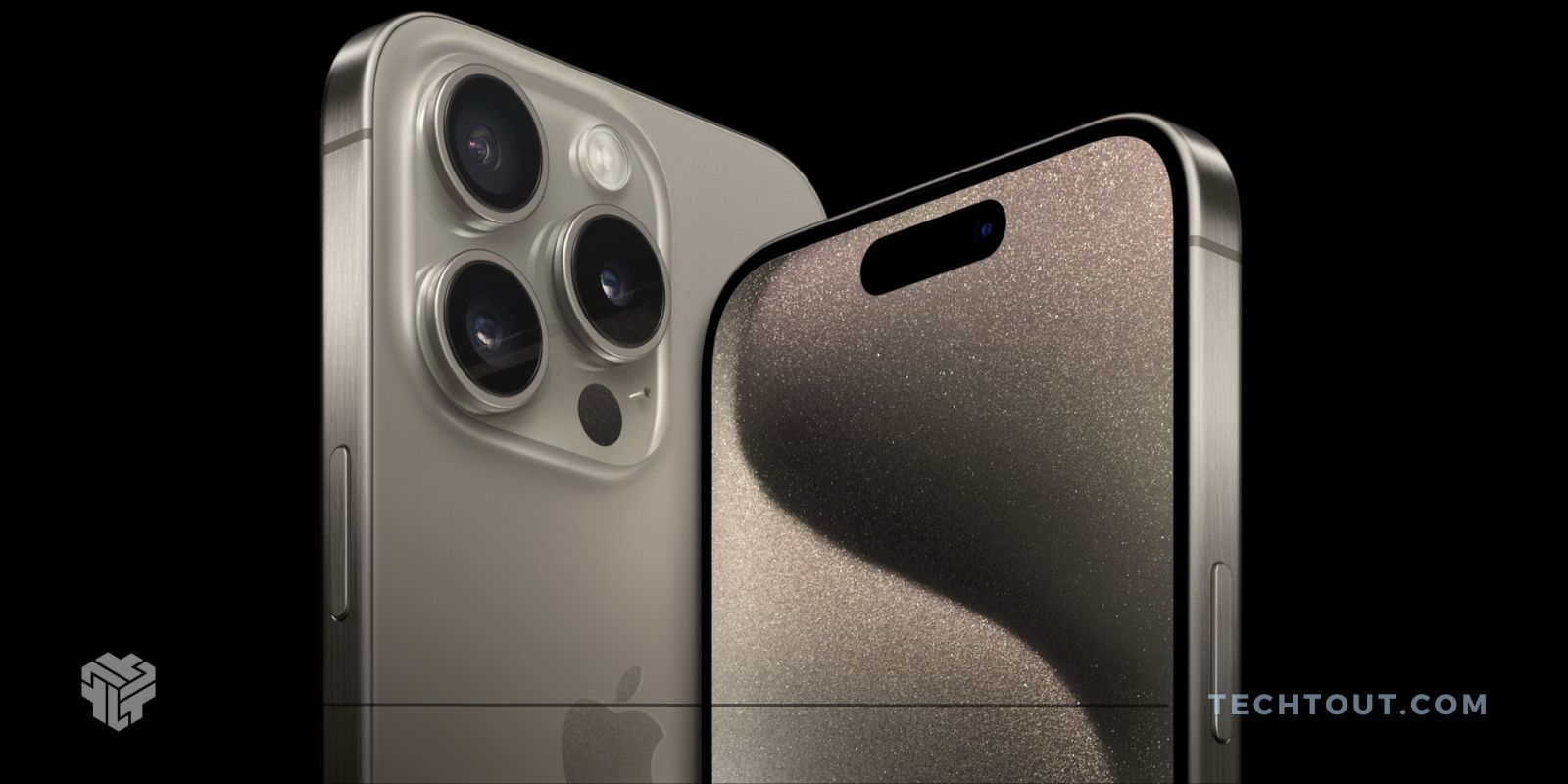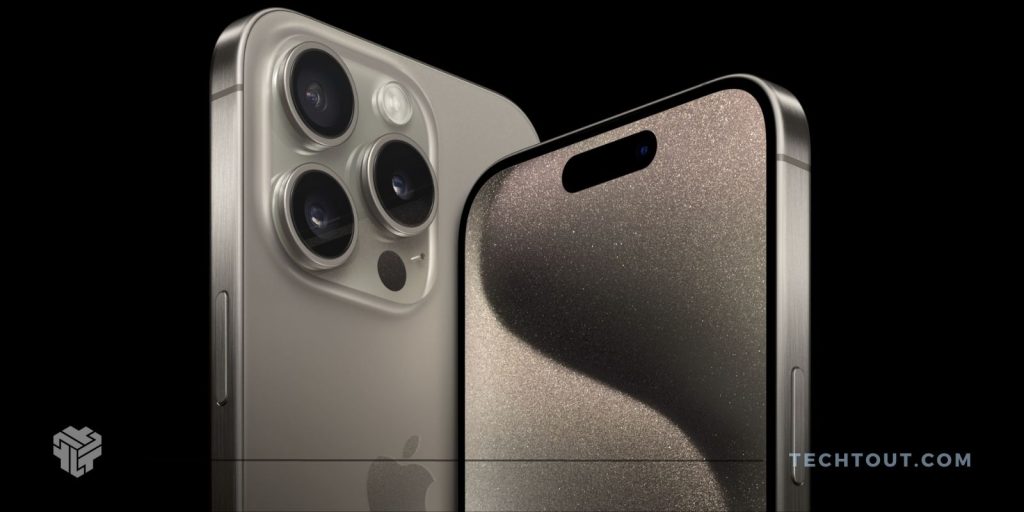 The iPhone 15 Pro and iPhone 15 Pro Max come equipped with an advanced camera system. Both phones brag the equivalent of seven pro lenses, with a 48MP Main camera that offers a new 24MP super-high-resolution default mode. It helps these smartphones achieve exceptional image quality without compromising file size.
The Main camera introduces the flexibility to switch between three popular focal lengths, and users can even select one as their new default. The Telephoto camera on the iPhone 15 Pro Max provides an impressive 5x optical zoom at 120mm, ideal for close-ups and capturing distant subjects.
A new addition to these phones is "Next-generation portraits" which offer sharper detail, vibrant colors, and improved low-light performance. Now, iPhone 15 series users can take portraits without switching to Portrait mode, making it easier to capture stunning portraits of people, dogs, or cats.
Night mode is also getting improvements with these new iPhones. Now, it is powered by the Photonic Engine, and an enhanced Smart HDR that extends to third-party apps for better image quality across the board.
5. Next-level wireless performance and connectivity
Both models embrace USB-C connectors, supporting USB 3 speeds, which are up to 20 times faster than USB 2. However, there's no Thunderbolt. This is the biggest upgrade and a long-rumored feature of the iPhone and AirPods that has come to life.
The second-generation Ultra Wideband chip enhances Precision Finding for Find My Friends, improving location sharing and tracking capabilities.
Moreover, the iPhone 15 Pro lineup offers Wi-Fi 6E for faster wireless speeds and becomes the first to support Thread-enabled smart home integration, paving the way for seamless smart home experiences.
6. Enhanced safety features
Apple has shown its commitment to privacy and safety since its inception. The iPhone 15 lineup, including iPhone 15 and iPhone 15 Plus, now comes with features like Crash Detection and Emergency SOS via satellite. The latter will now be available in Spain and Switzerland, expanding its impact on users' lives.
In addition, Apple's latest safety feature is Roadside Assistance via satellite, allowing users to connect with AAA when facing car trouble in areas with no cellular or Wi-Fi coverage. These features are pretty handy, especially for those who love adventures in these remote areas.
7. iOS 17 under the hood
Both devices run on iOS 17, introducing features like Contact Posters, Live Voicemail, an improved Messages app with audio message transcription, and NameDrop for seamless AirDrop sharing. Safari also gets privacy enhancements, offering users a more secure browsing experience.
9. Pricing and availability
The iPhone 15 Pro starts at $999 (U.S.) and is available in 128GB, 256GB, 512GB, and 1TB storage capacities. The iPhone 15 Pro Max begins at $1,199 (U.S.) and is offered in 256GB, 512GB, and 1TB storage options. That's a $100 increase in the price for the iPhone 15 Pro Max models. Yikes!
Pre-orders for both models start on Friday, September 15, with availability commencing on Friday, September 22, in more than 40 countries and regions.
Apple is also offering trade-in options, allowing customers to receive up to $650 in credit when trading in an iPhone 11 or later for the iPhone 15 Pro or iPhone 15 Pro Max.
These new devices come with three months of free Apple Arcade and Apple Fitness+ for those who purchase them.
Additionally, Apple's commitment to sustainability has been evident for a couple of years. With the iPhone 15 Pro and iPhone 15 Pro Max, they incorporate recycled materials, including a 100% recycled aluminum substructure and recycled cobalt in the battery. The event was also much focused on "pleasing" Mother Nature, which is great but is not perceived as great in the industry, as many say the event has become boring because of this.
Anyways.
Apple is also transitioning away from leather in its products, and will no longer sell leather products. Instead, they're introducing alternatives like the FineWoven Case and Wallet, made from sustainable materials. This is a nice step to work for environment-friendly products and coming from a such a big company is a fresh breeze for the future.
---
Key iPhone 15 Pro and iPhone 15 Pro Max specifications: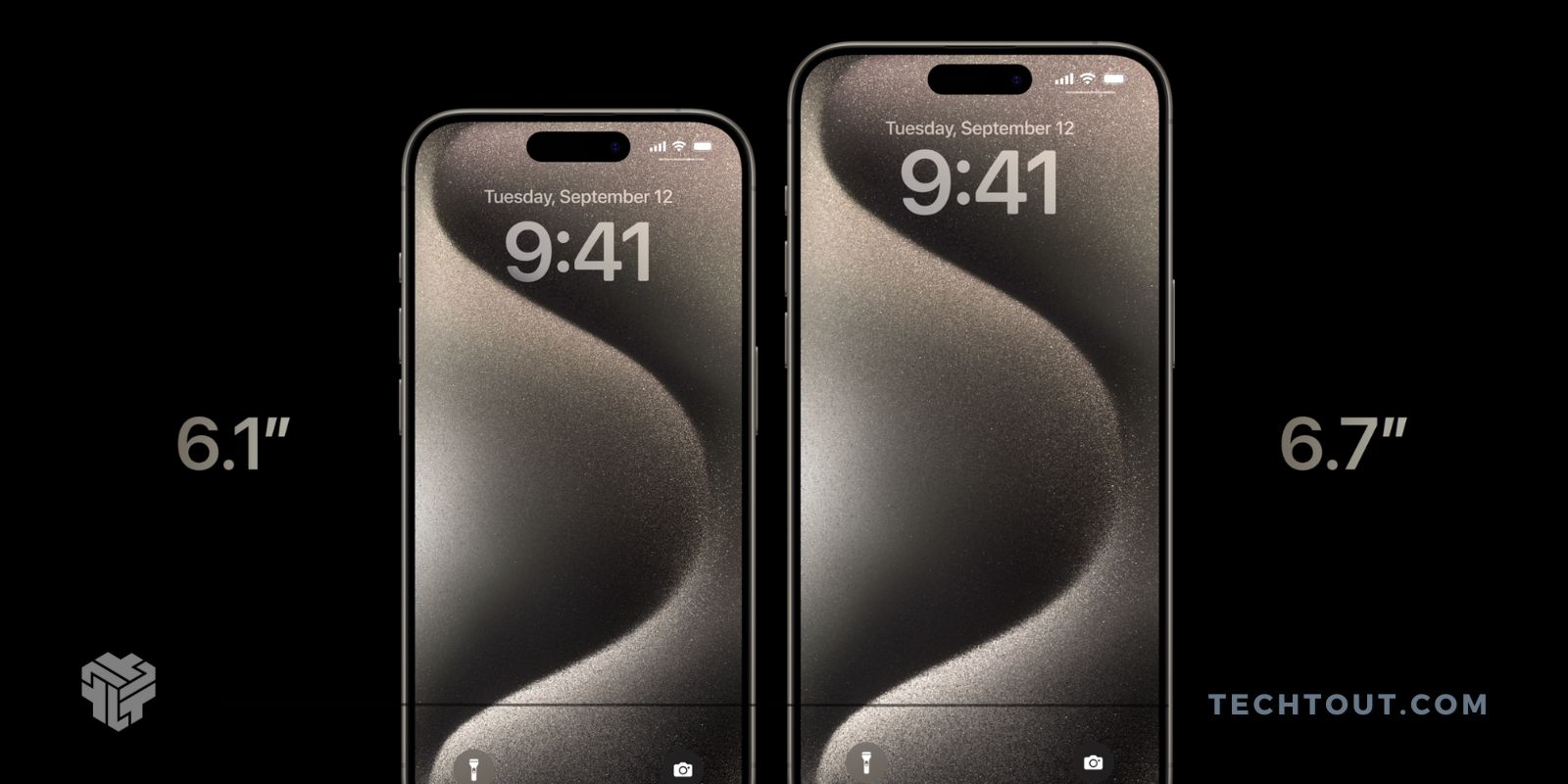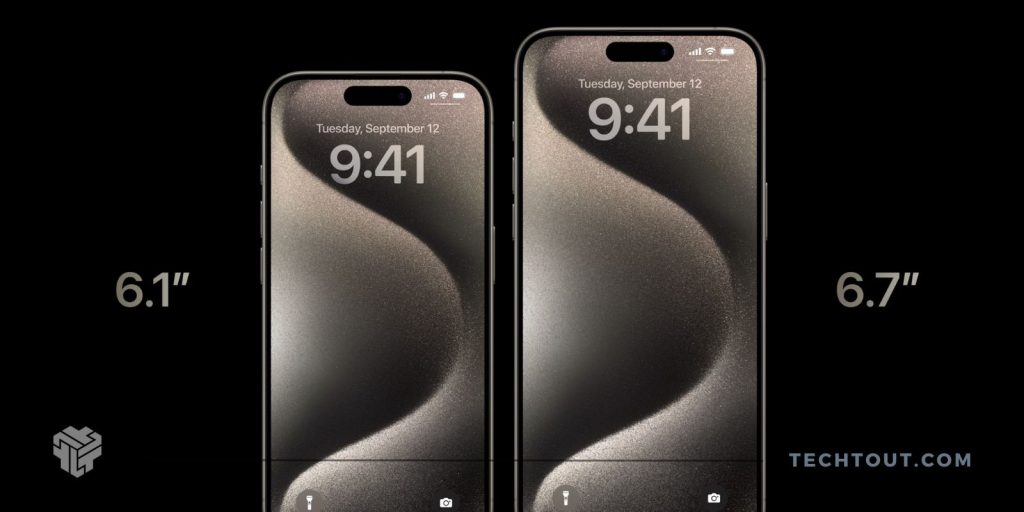 | Feature | iPhone 15 Pro, Pro Max |
| --- | --- |
| Design | Aerospace-grade titanium construction with contoured edges |
| Display | Super Retina XDR display with Always-On and ProMotion technologies |
| Screen Size | Pro: 6.1 inches (diagonal) | Pro Max: 6.7 inches (diagonal) |
| Action Button | A customizable button that offers various functions |
| Processor | A customizable button offers various functions |
| CPU | Up to 10% faster CPU with microarchitectural and design improvements |
| Neural Engine | 2x faster Neural Engine for features like autocorrect and Personal Voice |
| GPU | Pro-class GPU, 20% faster with a new 6-core design |
| Ray Tracing | Hardware-accelerated ray tracing, 4x faster than software-based ray tracing |
| Camera System | Equipped with seven pro lenses, including a 48MP Main camera and a 3x Telephoto camera (5x on Pro Max) |
| Main Camera | 48MP with a new 24MP super-high-resolution default mode |
| Focal Lengths | Users can switch between 24 mm, 28 mm, and 35 mm focal lengths |
| Portrait Mode | Improved depth control, no need to switch to Portrait mode |
| Night Mode | Enhanced with sharper details and more vivid colors, powered by the Photonic Engine |
| Smart HDR | Improved rendering for brighter highlights, richer midtones, and deeper shadows |
| Video Recording | ProRes video recording, up to 4K at 60 fps, Log encoding support, ACES compatibility |
| Wireless Connectivity | USB-C connector with USB 3 speeds, USB 3 cable with 10Gb/s speeds, Ultra Wideband, Wi-Fi 6E |
| 5G Support | Super-fast 5G support, Gigabit LTE, VoLTE, and Wi-Fi calling |
| MagSafe and Qi2 | Support for MagSafe and future Qi2 wireless charging |
| Audio Quality | Improved audio quality on phone calls, Voice Isolation feature |
| eSIM | eSIM support from more than 295 carriers |
| Safety Features | Crash Detection, Emergency SOS via satellite, Roadside Assistance via satellite |
| Operating System | iOS 17 with various new features and enhancements |
| Environmental Design | Sustainable design with recycled materials, including recycled aluminum, cobalt, rare earth elements, gold |
| Packaging | Over 99% fiber-based packaging |
| Availability and Pricing | Available in four finishes: black titanium, white titanium, blue titanium, and natural titanium |
| Storage Capacities | iPhone 15 Pro: 128GB, 256GB, 512GB, and 1TB; iPhone 15 Pro Max: 256GB, 512GB, and 1TB |
| Starting Price | iPhone 15 Pro: $999 (U.S.) | iPhone 15 Pro Max: $1,199 (U.S.) |
| Pre-order and Availability Dates | Pre-orders begin September 15; Availability starts September 22 (in more than 40 countries) |
| Trade-in Options | Up to $650 in credit when trading in an iPhone 11 or later |
| Free Subscriptions | Three months of free Apple Arcade and Apple Fitness+ for buyers |