I recently updated the macOS on my MacBook Pro M1 Pro, I noticed something strange that I never saw before. A notification popped up right after the Mac restarted. It said,
"Optimizing Your Mac: Performance and battery life may be affected until completed."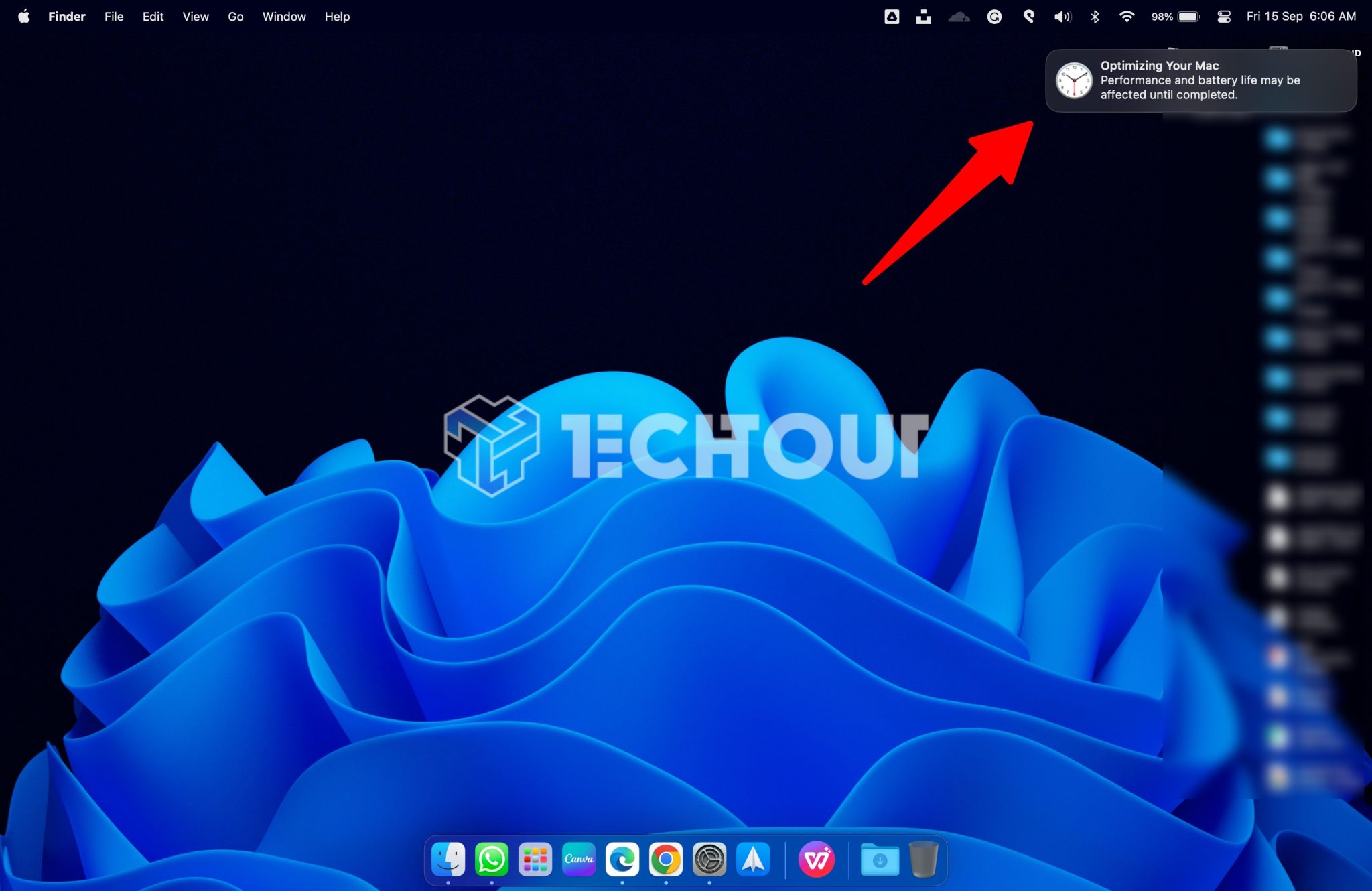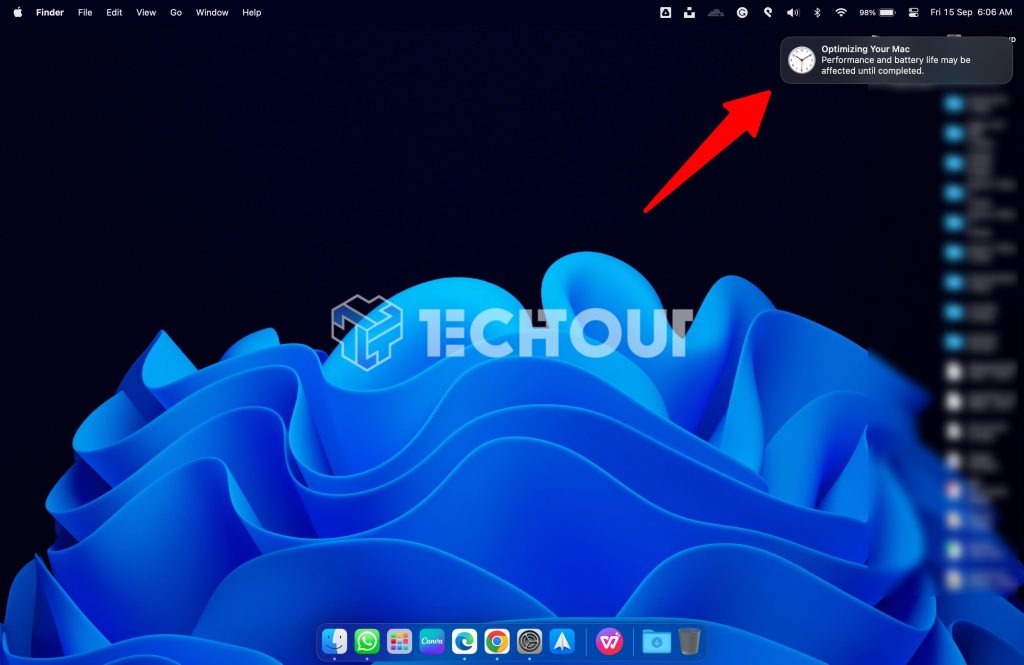 The notification kept intact in its place until for a few minutes when the battery level came down from 100% to 97%. After some research on this, I got to understand that this happens after you update your macOS. When the Mac restarts after the update, the operating system recalibrates the battery. Once the Mac installs the update, this results in an optimal performance.
I realized this later because before updating the Mac, my battery percentage was below 90%. Yet, after the update, it got bumped to 100% and later, drained back to 93% after the calibration was over.
So, there you have it. If you're seeing this notification after the latest macOS update, be it Monterey, Ventura, or Sonoma. Don't fret. this is a typical notification that'll go away. Or you can dismiss it and not worry.
Follow me on X @abdugeek for more Mac tips.