Today, Google, the trailblazing tech titan that has revolutionized the way we access information and interact with the digital world, celebrates its remarkable 25-year journey. The milestone is acknowledged with a special Google Doodle, showcasing the evolution of the company's iconic logo.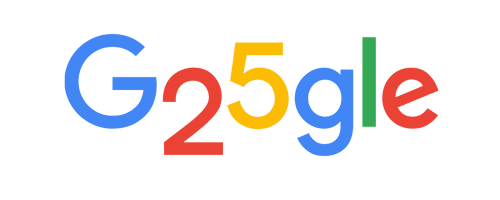 While Google continues to focus on the future, this quarter-century anniversary invites a moment of reflection on its incredible trajectory from a modest garage startup to a global tech colossus.
In the late 1990s, destiny brought together two doctoral students in Stanford University's computer science program, Sergey Brin and Larry Page. Their encounter set the stage for a series of events that would reshape the digital landscape fundamentally. United by a shared vision of enhancing the accessibility of the World Wide Web (WWW), they ventured on a mission to develop a superior search engine, that'd be called Google one day. From their dorm rooms, they laid the groundwork for what would eventually become the world's most widely utilized search platform.
As their project gained momentum, Brin and Page transitioned their operation to Google's inaugural headquarters—a rented garage. It was on September 27, 1998, that Google Inc. was officially born. Little did they know then that their brainchild would become synonymous with internet search and extend its influence to every corner of the globe.
Why is there 25 in Google's logo today?
It's because it's Google's 25th birthday and the search engine is celebrating it.
Over the past 25 years, Google has undergone significant transformations. Its iconic logo, as showcased in today's Doodle (can be seen above), has evolved, reflecting the company's growth and adaptability. Nevertheless, one constant remains: Google's unswerving commitment to its mission of organizing the world's information and making it universally accessible and useful.
Google has touched the lives of billions of individuals worldwide, integrating itself into our daily routines. It has revolutionized the way we search, connect, work, play, and navigate the digital landscape. Google's pioneering products and services have redefined entire industries, spanning from advertising and cloud computing to artificial intelligence and autonomous vehicles.
Happy 25th Birthday, Google! Here's to another 25 years of innovation, exploration, and the pursuit of making the world's information more accessible to all.