YouTube has doubled down on its crackdown on ad blockers, now blocking users after just three videos if they do not disable their ad blocker or whitelist YouTube. This crackdown, which was first tested in limited areas, and then released globally, is now getting strict as reported by users.
YouTube says that ad blockers violate its 'Terms of Service' and that ads are necessary to allow YouTube to be used by billions worldwide. The company also says that users can go ad-free with YouTube Premium, and creators can still get paid from their subscription.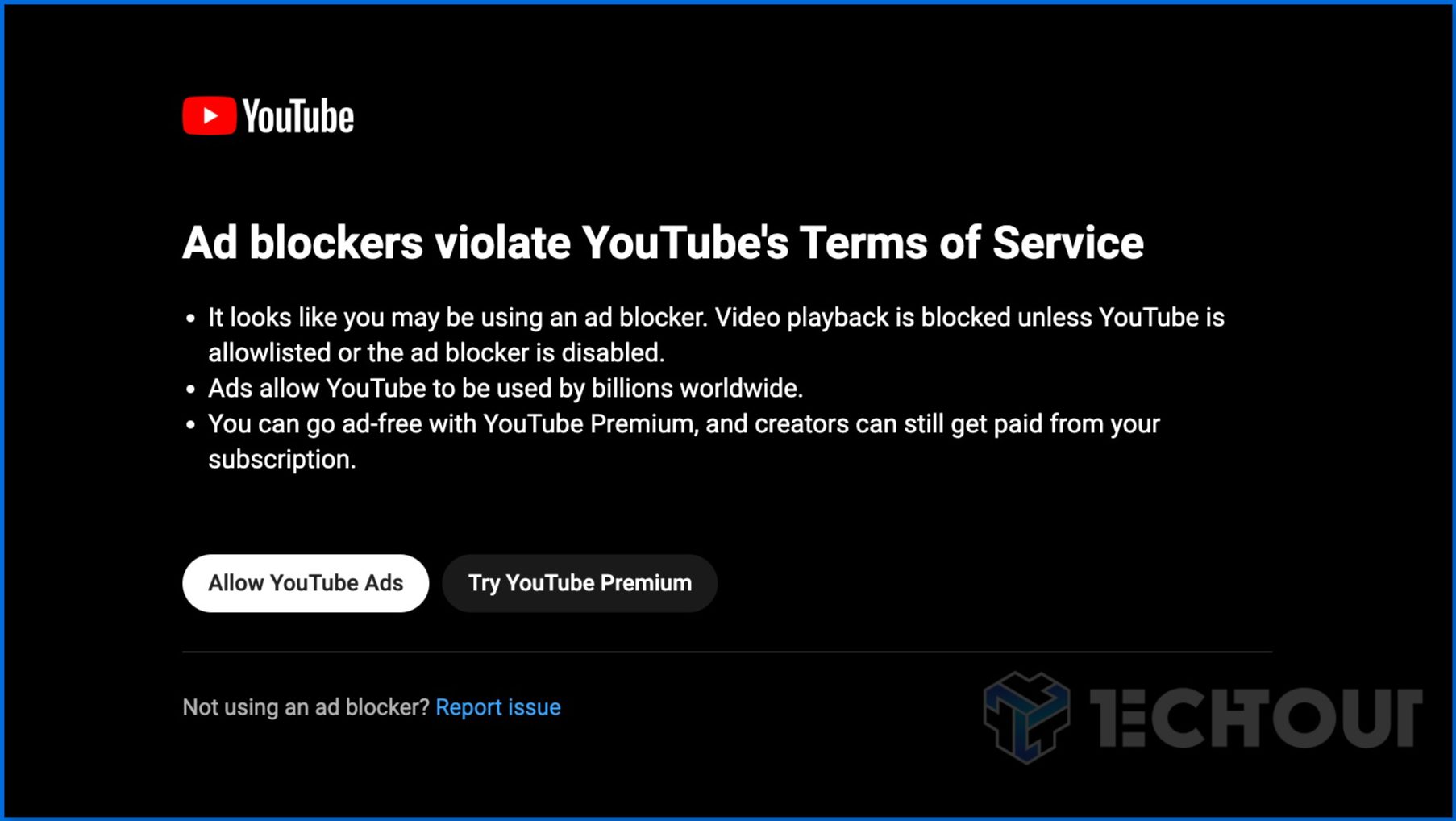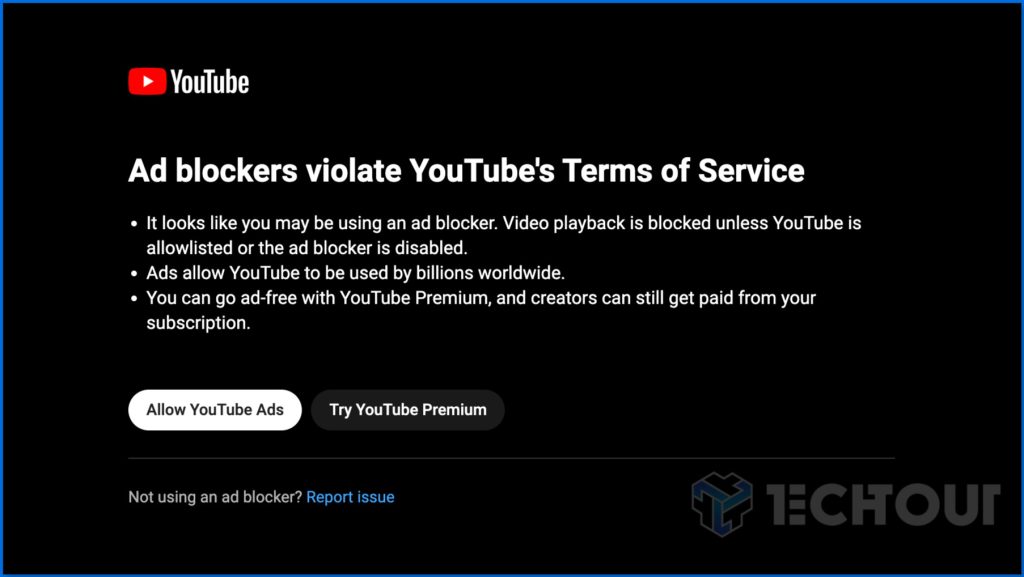 However, many Reddit users are unhappy with the crackdown, arguing that ad blockers are necessary to protect them from intrusive and disruptive ads. Some users have also complained that YouTube's own ads are often irrelevant and annoying.
While the previous crackdown only warned YT users, currently, users are being blocked from watching YouTube videos after a strike of 3 videos.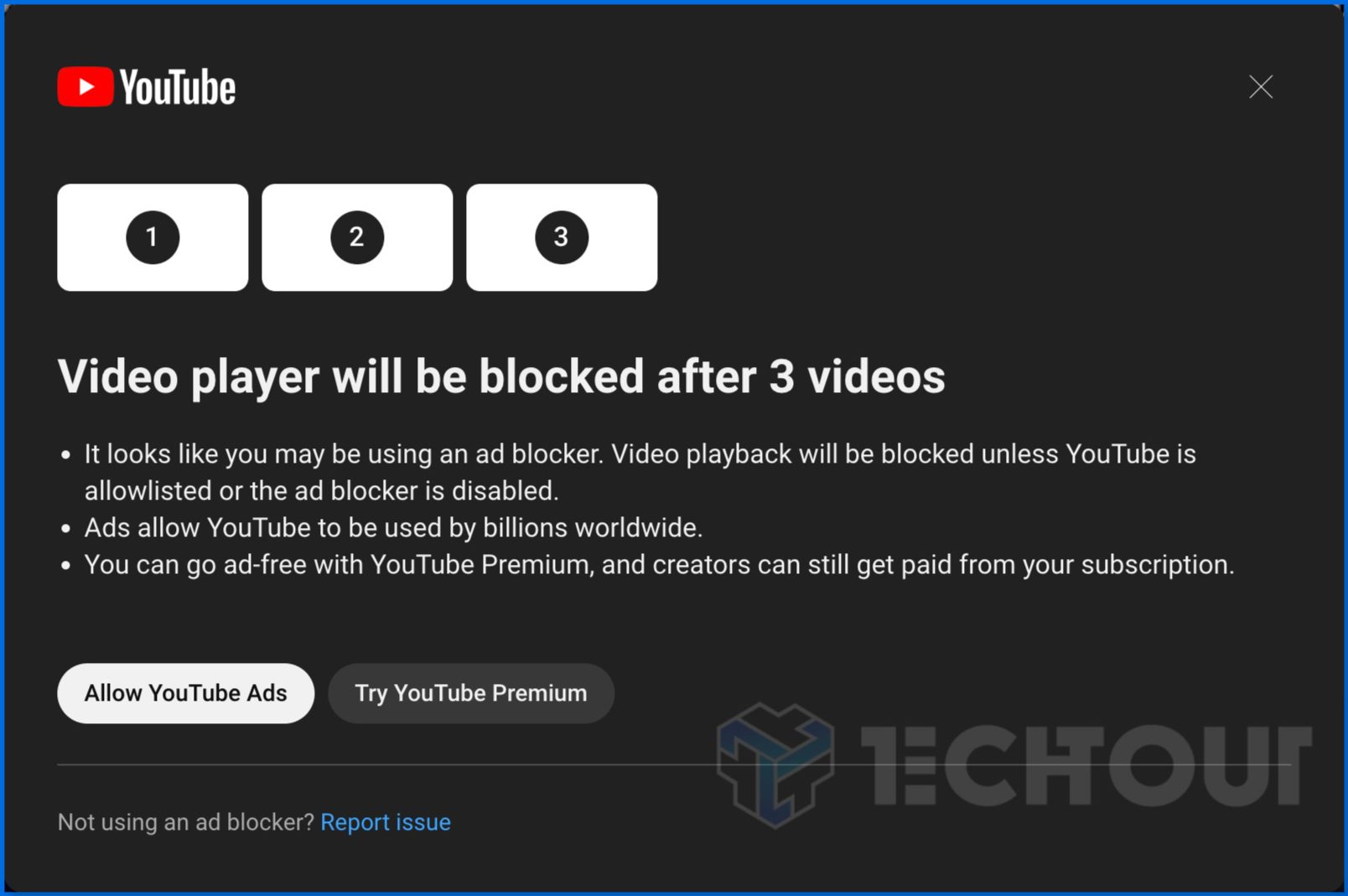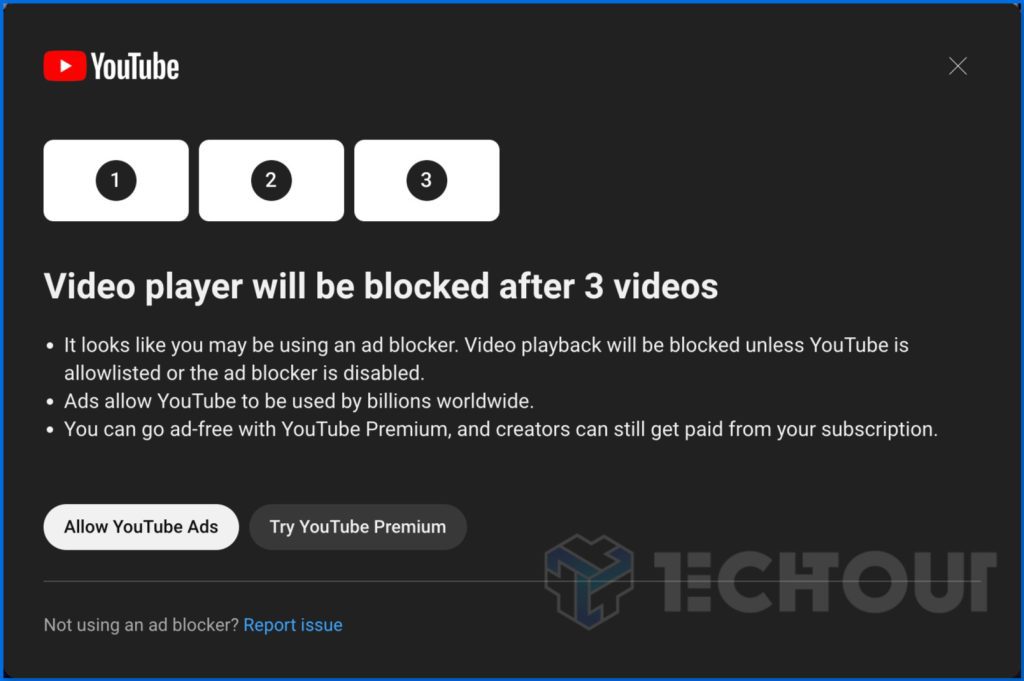 The crackdown on ad blockers is just the latest example of how YouTube is trying to monetize its platform. In recent years, the company has also introduced new features such as channel memberships and Super Chat.
It remains to be seen how effective YouTube's crackdown on ad blockers will be. Some experts believe that users will simply find new ways to block ads, while others believe that YouTube will eventually be able to convince users to disable their ad blockers or subscribe to YouTube Premium.
My analysis of this crackdown
YouTube's crackdown on ad blockers is a controversial move that is likely to alienate some users. However, the company is facing increasing pressure to generate revenue, and ad blockers are a major threat to that business model. This answers the question, why now?
It is unclear how effective YouTube's crackdown will be in the long term. I'm sure that ad blocker developers are already working on ways to bypass YouTube's detection methods, and users may simply try different workarounds (some even shared on Reddit) if they find that they cannot use YouTube without being bombarded with ads.
However, YouTube is a dominant player in the video streaming market, and it is likely that many users will be willing to disable their ad blockers or subscribe to YouTube Premium in order to continue using the platform.
How will it impact the YT Creators?
YouTube's crackdown on ad blockers could have a significant impact on creators. If more users disable their ad blockers or subscribe to YouTube Premium, creators will earn more money from their videos. However, if users simply switch to different platforms, or use different alternate workarounds, creators could see their earnings decline or they may remain unchanged.
Ultimately, the impact of YouTube's crackdown on ad blockers on creators will depend on how users react. As YouTube users, we should indeed support creators, since it takes a lot to create content, however, intrusive ads are really annoying and ruin the experience. For this purpose, YouTube insists people pay for YouTube Premium, a subscription for ad-free content on YT.
Did you also get blocked from YouTube after 3 videos? You're not alone, feel free to share in the comments and we'll write a guide to block YouTube ads even after the crackdown is intense.