After a series of Galaxy S23 leaks, Samsung has unveiled the most awaited Galaxy S23 series, including Samsung Galaxy S23, S23 Plus, and S23 Ultra in a physical event held in San Francisco. The new S23 series has almost the same internals with slight changes.
Page Contents
A Qualcomm 'made for Galaxy' processor
Qualcomm made a major announcement at Samsung's Unpacked 2023 event, revealing its 8th Generation 2 'For Galaxy' chipset. This new chip is specifically designed for use in Samsung's Galaxy smartphone line-up and will power the highly-anticipated Galaxy S23 series. The new series will include the S23, S23 Plus, and S23 Ultra, all of which are expected to offer cutting-edge performance and features to consumers.
A quick look at Galaxy S23
The Samsung Galaxy S23 is the latest addition to the smartphone giant's lineup and it's packed with cutting-edge features but in a smaller, compact form factor. The standard S23 has a 6.1-inch Dynamic AMOLED 2X display with a super-smooth 120Hz refresh rate and a touch sampling rate of 240Hz in Game Mode along with the Vision Booster technology to enhance the overall viewing experience.
In terms of photography, the Galaxy S23 is equipped with a 12MP ultra-wide camera with an F2.2 lens and 120-degree field of view, a 50MP wide camera with an F1.8 lens and 85-degree field of view, a 10MP telephoto camera with 3x optical zoom, F2.4 lens, and 36-degree field of view, and a 12MP front camera with F2.2 lens and 80-degree field of view.
Under the hood, the Galaxy S23 runs on the powerful Snapdragon 8 Gen 2 Mobile Platform, with 8GB of RAM and storage options of 512GB, 256GB, and 128GB. The device also packs a 3,900mAh battery with fast wired charging capabilities, Fast Wireless Charging 2.0, and Wireless PowerShare.
Speaking of the software, the Galaxy S23 runs on Android 13 with the latest One UI 5.1 and offers 5G, LTE, Wi-Fi 6E, Wi-Fi Direct, and Bluetooth v5.3 for seamless connectivity. The device also features top-notch security features such as Samsung Knox and Knox Vault, and is IP68 water-resistant for added protection.
A quick look at Galaxy S23+
The Galaxy S23+, as the plus in the name suggests, is slightly larger and heavier in size. S23+ comes with a larger 6.6-inch FHD+ Dynamic AMOLED 2X display, has a 12MP Ultra-Wide Camera, 50MP Wide Camera, 10MP Telephoto Camera, and a 12MP Front Camera. It is also equipped with a larger (than S23) 4,700mAh battery. But what's different from S23? We've listed specs that S23 doesn't have but S23+ has:
Galaxy S23 vs. Galaxy S23+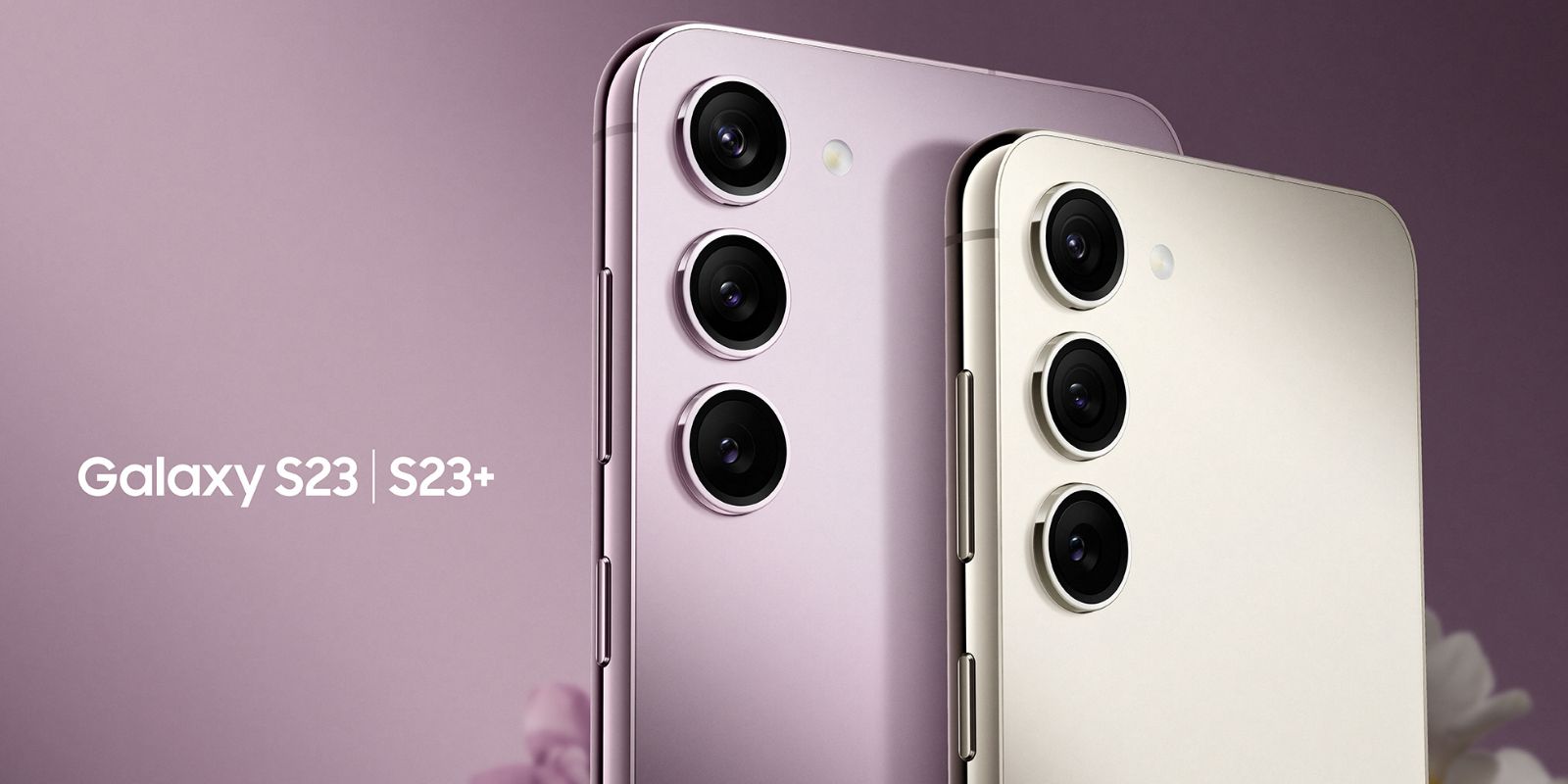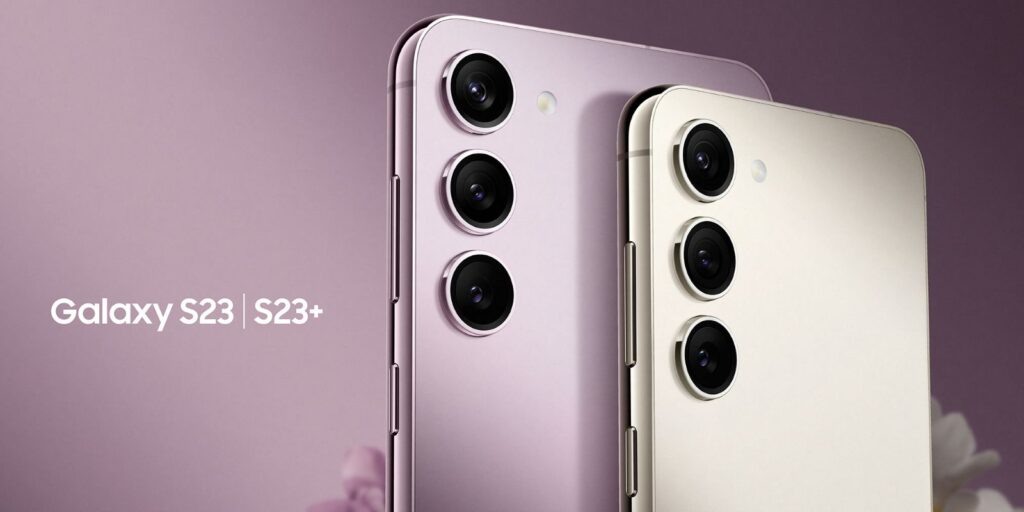 S23
Specifications
Display
– S23+ has a larger 6.6-inch display compared to 6.1-inch in S23
– Dynamic AMOLED 2X display with a Super Smooth 120Hz refresh rate
– 240Hz Touch Sampling Rate in Game Mode
– Includes Vision booster and Enhanced comfort
Dimensions & Weight
S23+ is heavier, weighing 196g compared to the S23
Camera
S23+ has an additional 10MP Telephoto Camera with 3x Optical Zoom
Memory
S23+ has two options: 8 + 512GB and 8 + 256GB
Battery
S23+ has a larger 4,700mAh battery compared to the S23
Charging
S23+ supports faster charging with up to 65% charge in around 30 minutes with 45W Adapter
Network & Connectivity
S23+ has Wi-Fi 6E and Bluetooth v 5.3 compared to Wi-Fi 5 and Bluetooth v 5.2 in the S23.
A quick look at Galaxy S23 Ultra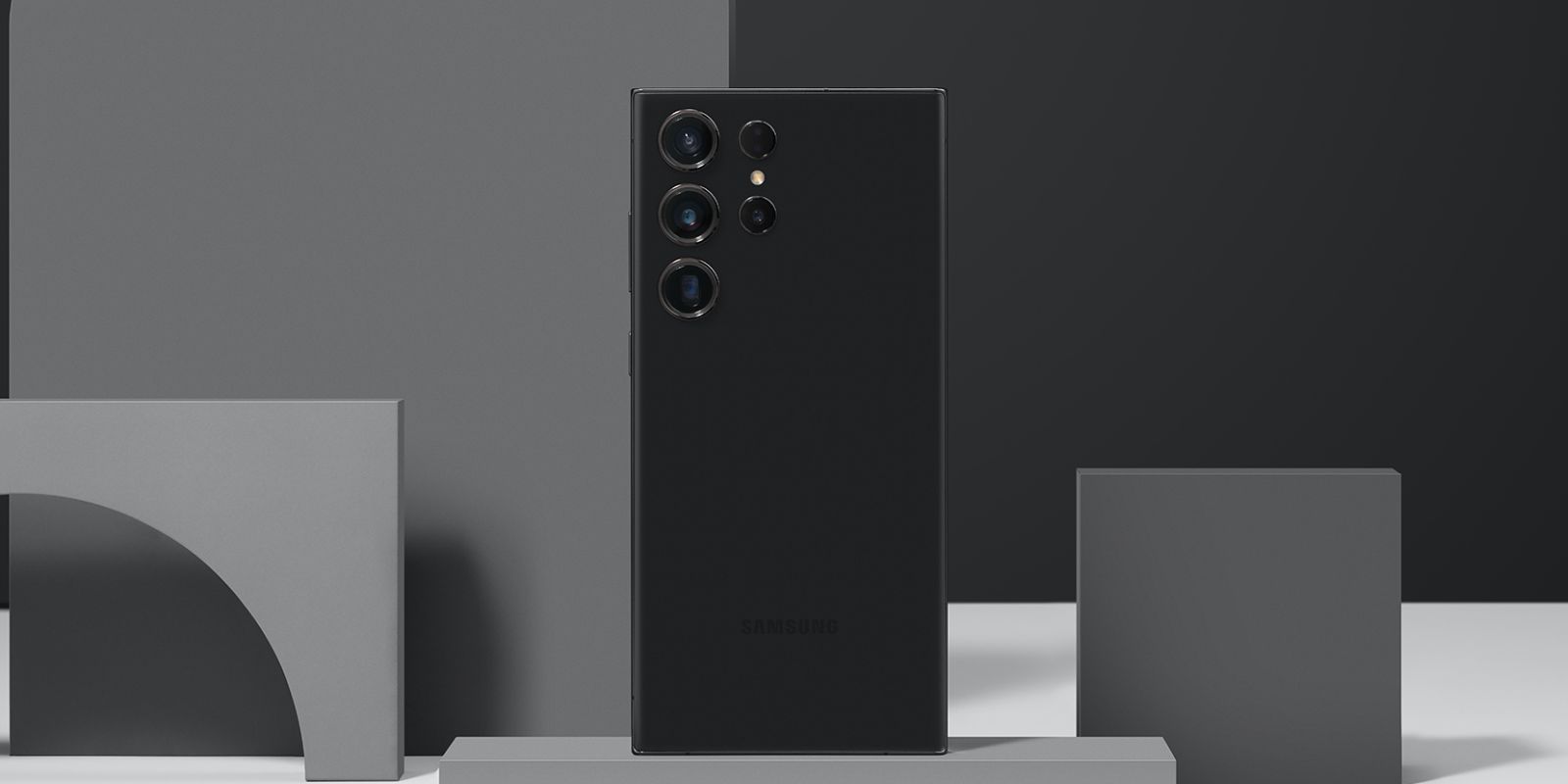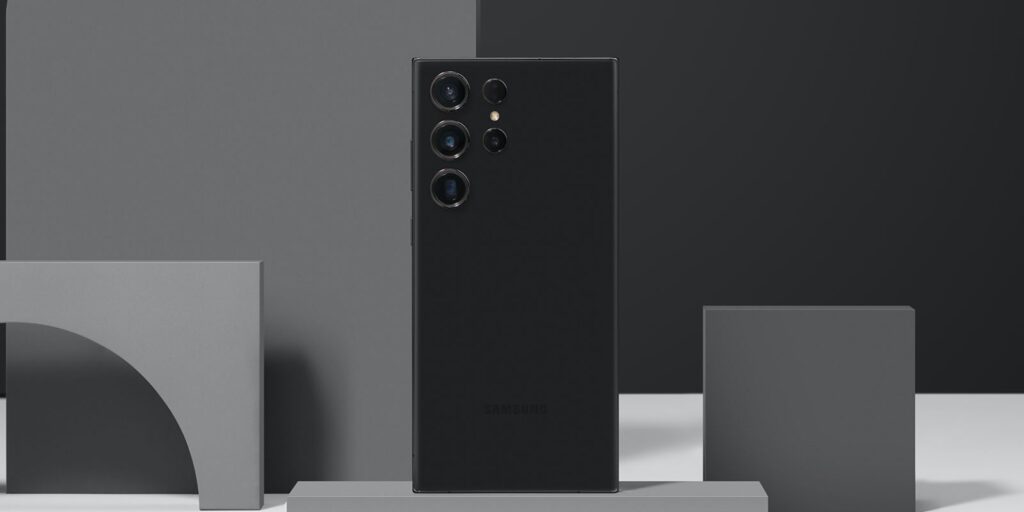 Speaking of the Ultra model, S23 Ultra comes with slight changes as compared to S23 and S23+ models. The Galaxy S23 Ultra features a stunning 6.8-inch QHD+ Edge Dynamic AMOLED 2X Display, boasting a super smooth 120Hz refresh rate and a 240Hz touch sampling rate in game mode for an enhanced and comfortable viewing experience.
The camera is top-notch, with a 12MP Ultra-Wide Camera, a 200MP Wide Camera, and two 10MP Telephoto Cameras with 3x and 10x Optical Zoom. A 12MP Front Camera with 80° FOV rounds out the impressive camera specs. With the Snapdragon® 8 Gen 2 Mobile Platform and memory options ranging from 12GB + 1TB to 8GB+256GB, this device is a powerhouse. The 5,000mAh battery provides ample power, everything else is similar to the S23 and S23+.
Galaxy S23 vs. S23+ vs. S23 Ultra: Brief comparison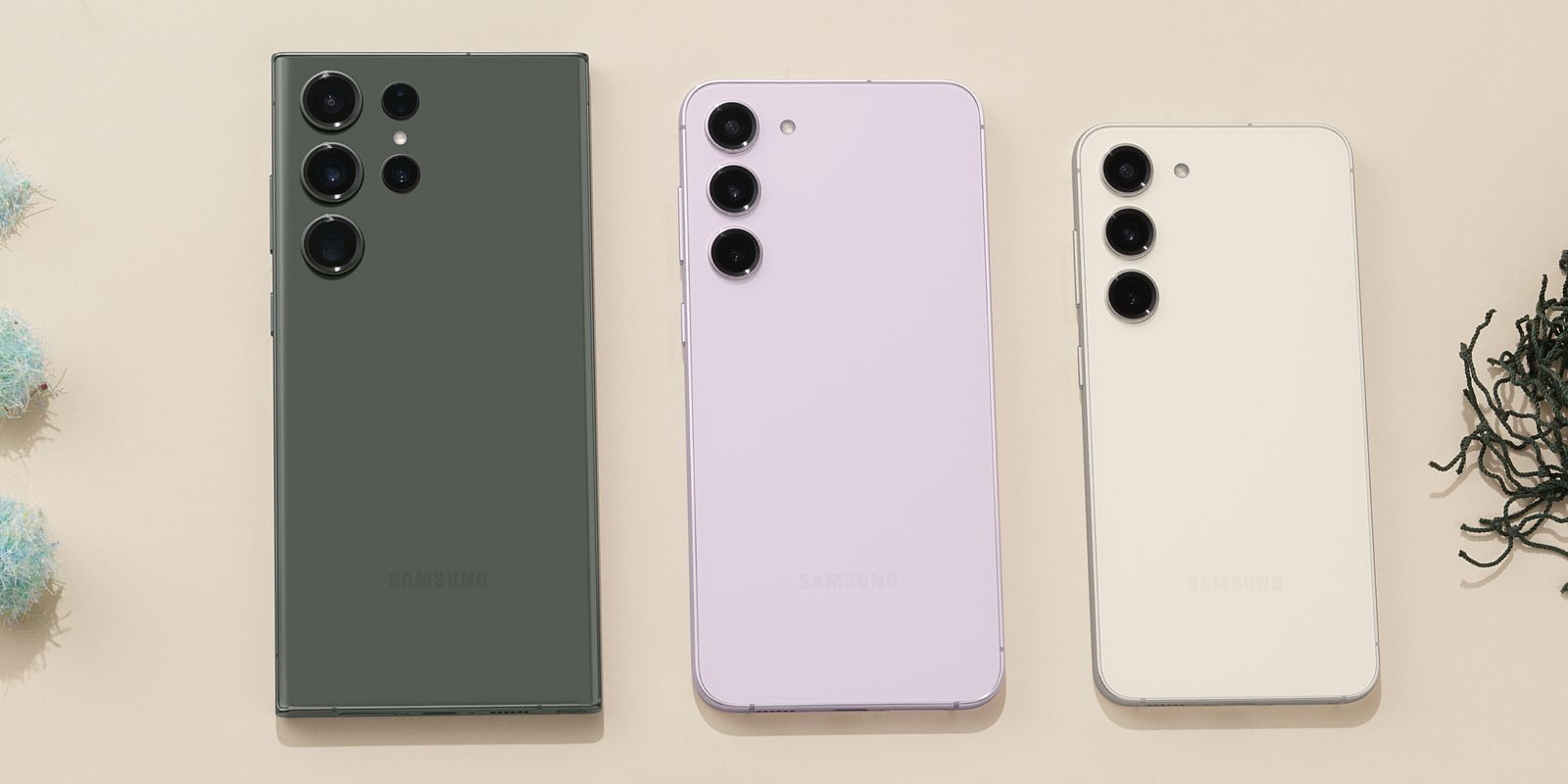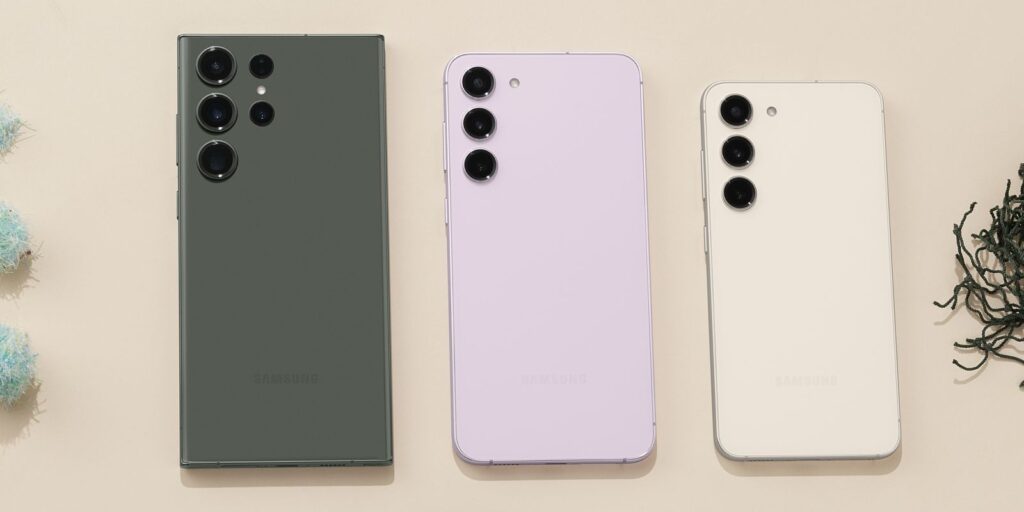 So, what's different between the S23, S23+, and S23 Ultra?
The major difference between all three is the camera, display, and storage options. In addition, three of these phones have a slightly larger battery from S23 to S23 Ultra.
The biggest spotlight feature is the S23 Ultra's 200MP camera, which is a huge upgrade from the 108MP of the S22 Ultra.
In short, the S23 Ultra has a larger display, higher resolution, more cameras with higher capabilities, more RAM and storage, a larger battery, and more advanced charging options.
---
Galaxy S23 series specifications, price, release date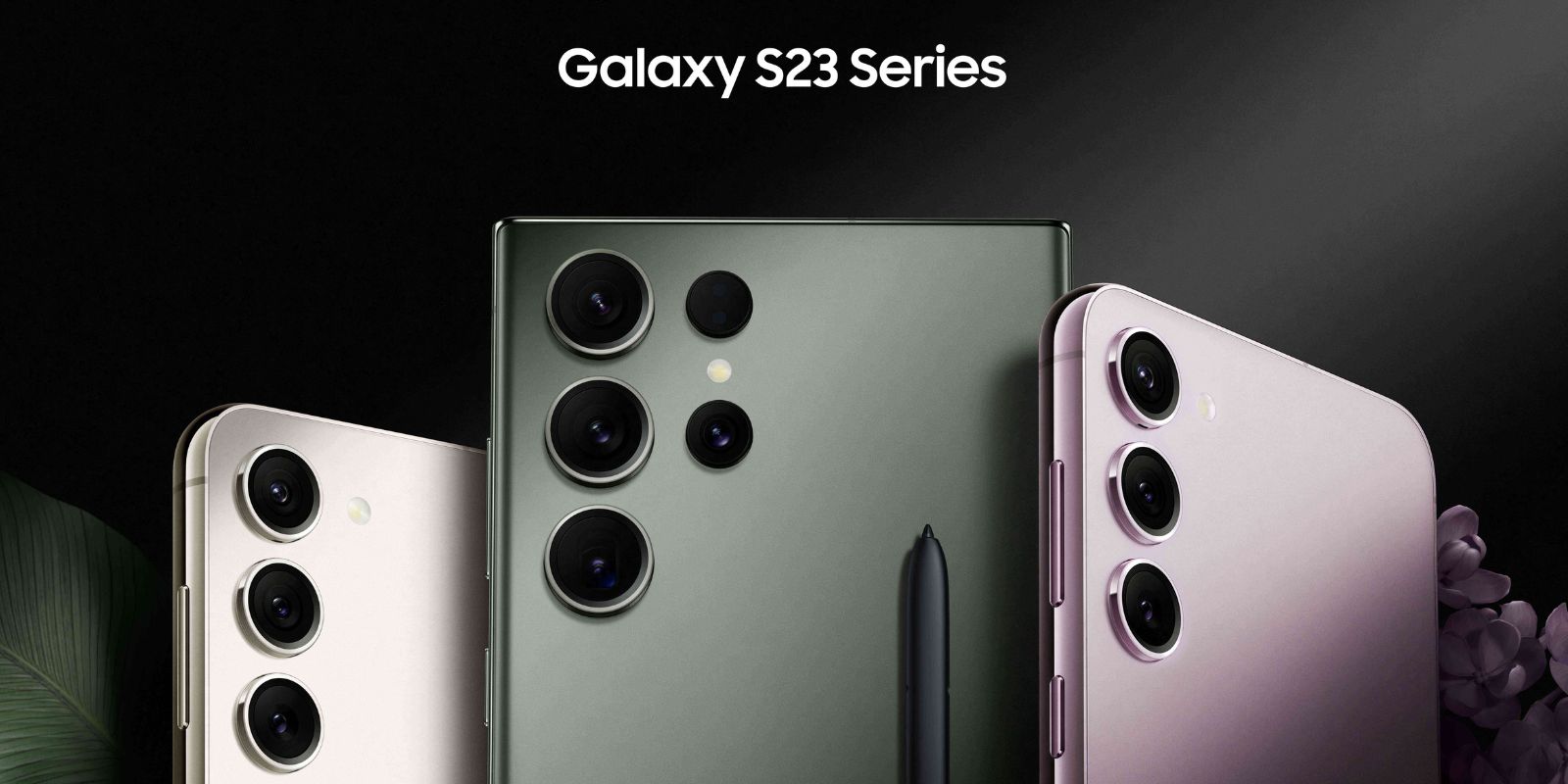 Tech Specifications Comparison
Galaxy S23
Galaxy S23+
Galaxy S23 Ultra
Display
6.1-inch FHD+
Dynamic AMOLED 2X Display
Super Smooth 120Hz refresh rate (48~120Hz)
240Hz Touch Sampling Rate in Game Mode
Vision booster
Enhanced comfort
6.6-inch FHD+
Dynamic AMOLED 2X Display
Super Smooth 120Hz refresh rate (48~120Hz)
240Hz Touch Sampling Rate in Game Mode
Vision booster
Enhanced comfort
6.8-inch QHD+ Edge
Dynamic AMOLED 2X Display
Super Smooth 120Hz refresh rate (1~120Hz)
240Hz Touch Sampling Rate in Game Mode
Vision booster
Enhanced comfort
RAM/Storage
8 + 512GB
8 + 256GB
8 + 128GB
8 + 512GB
8 + 256GB
12GB + 1TB
12 + 512GB
12 + 256GB
8 + 256GB
Processor
Snapdragon 8 Gen. 2 Mobile Platform for Galaxy
Snapdragon 8 Gen. 2 Mobile Platform for Galaxy
Snapdragon 8 Gen. 2 Mobile Platform for Galaxy
Battery
3,900 mAh
4,700 mAh
5,000 mAh
Camera
12MP Ultra-Wide Camera,
– F2.2

50MP Wide Camera,
– F1.8

10MP Telephoto Camera,
– 3x Optical Zoom, F2.4

12MP Front Camera,
– F2.2
12MP Ultra-wide Camera,
– F2.2

50MP Wide Camera,
– F1.8

10MP Telephoto Camera,
– F2.4 with 3x Optical Zoom

12MP Front Camera,
– F2.2
12MP Ultra-Wide Camera
– F2.2, FOV 120˚

200MP Wide Camera
– F1.7, FOV 85˚

10MP Telephoto Camera
– 3x Optical Zoom, F2.4, FOV 36˚

10MP Telephoto Camera
– 10x Optical Zoom, F4.9, FOV 11˚

12MP Front Camera
– F2.2, FOV 80˚
OS
Android 13, One UI 5.1
Android 13, One UI 5.1
Android 13, One UI 5.1
Special Features
5G, LTE, Wi-Fi 6E, Wi-Fi Direct, Bluetooth v 5.3

Samsung Knox, Samsung Knox Vault

IP68 Dust and Water resistance (up to 1.5 meters, 30 minutes)
5G, LTE, Wi-Fi 6E, Wi-Fi Direct, Bluetooth v 5.3

Samsung Knox, Samsung Knox Vault

IP68 Dust and Water resistance (up to 1.5 meters, 30 minutes)
5G, LTE, Wi-Fi 6E, Wi-Fi Direct, Bluetooth v 5.3

Samsung Knox, Samsung Knox Vault

IP68 Dust and Water resistance (up to 1.5 meters, 30 minutes)
Colors
Cream, Lavender, Green, Phantom Black

Limited Edition: Lime, Graphite
Cream, Lavender, Green, Phantom Black,

Limited Edition: Lime, Graphite
Cream, Lavender, Green, Phantom Black

Limited Edition: Lime, Graphite, Sky Blue, Red
Price in Dollars ($)
8GB RAM + 128GB storage: $799
8GB RAM + 256GB storage: $849
8GB RAM + 512GB storage: TBA*
8GB RAM + 256GB storage: $1,049
8GB RAM + 512GB storage: TBA*
8GB RAM + 256GB storage: $1,199
12GB RAM + 256GB storage: $1,299
12GB RAM + 512GB storage: $1,399
12GB RAM + 1TB storage: TBA*
Release Date
February 17th, 2023
February 17th, 2023
February 17th, 2023
*TBA means To be announced